Biology faculty, students partner in PICANTE, an NSF grant to create a predictive model for emerging pandemics
News
Posted: Feb 14, 2023 - 12:00pm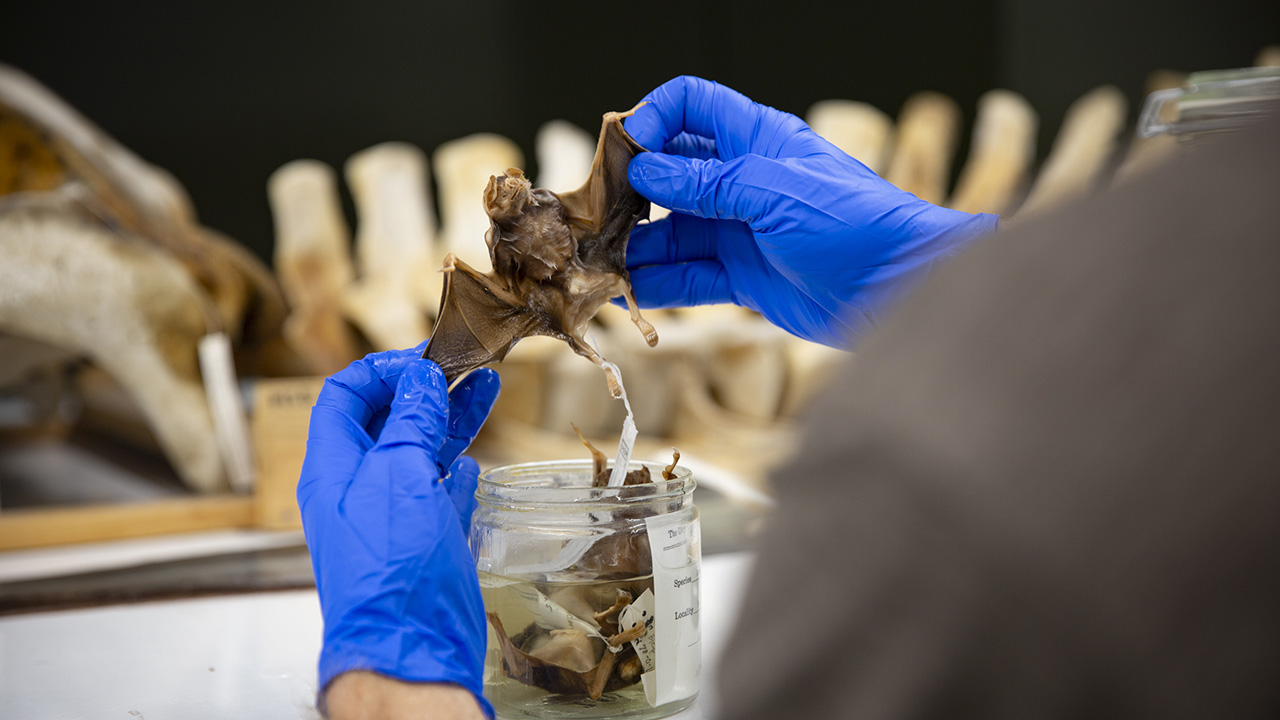 A collaborative partnership of researchers at the University of New Mexico, Los Alamos National Laboratory, New Mexico State University, University of Kansas, Gorgas Memorial Institute in Panama, and the Center for Research on Health in Latin America in Quito, Ecuador, are developing a new model for predicting pandemics thanks to a $1 million planning grant from the National Science Foundation's Predictive Intelligence for Pandemic Prevention Phase I program. 
Currently in the planning phase, the goal of the Pathogen Informatics Center for Analysis, Networking, Translation & Education, or PICANTE! is to move from a purely reactive approach to pandemics to an approach that is both predictive and proactive.
Members of the UNM Biology Department that are involved in the project are faculty Joseph Cook, Eric Hoberg, Rob Miller, Don Natvig, Irene Salinas, and Helen Wearing, collections manager Jon Dunnum, and graduate students Antonia Androski, Shelby Schowalter and Sarah Shrum Davis.
See the full press release at the UNM Newsroom.