Students help host 2nd Southwest Native American Workshop on Bats
News
Posted: Jun 07, 2022 - 12:00am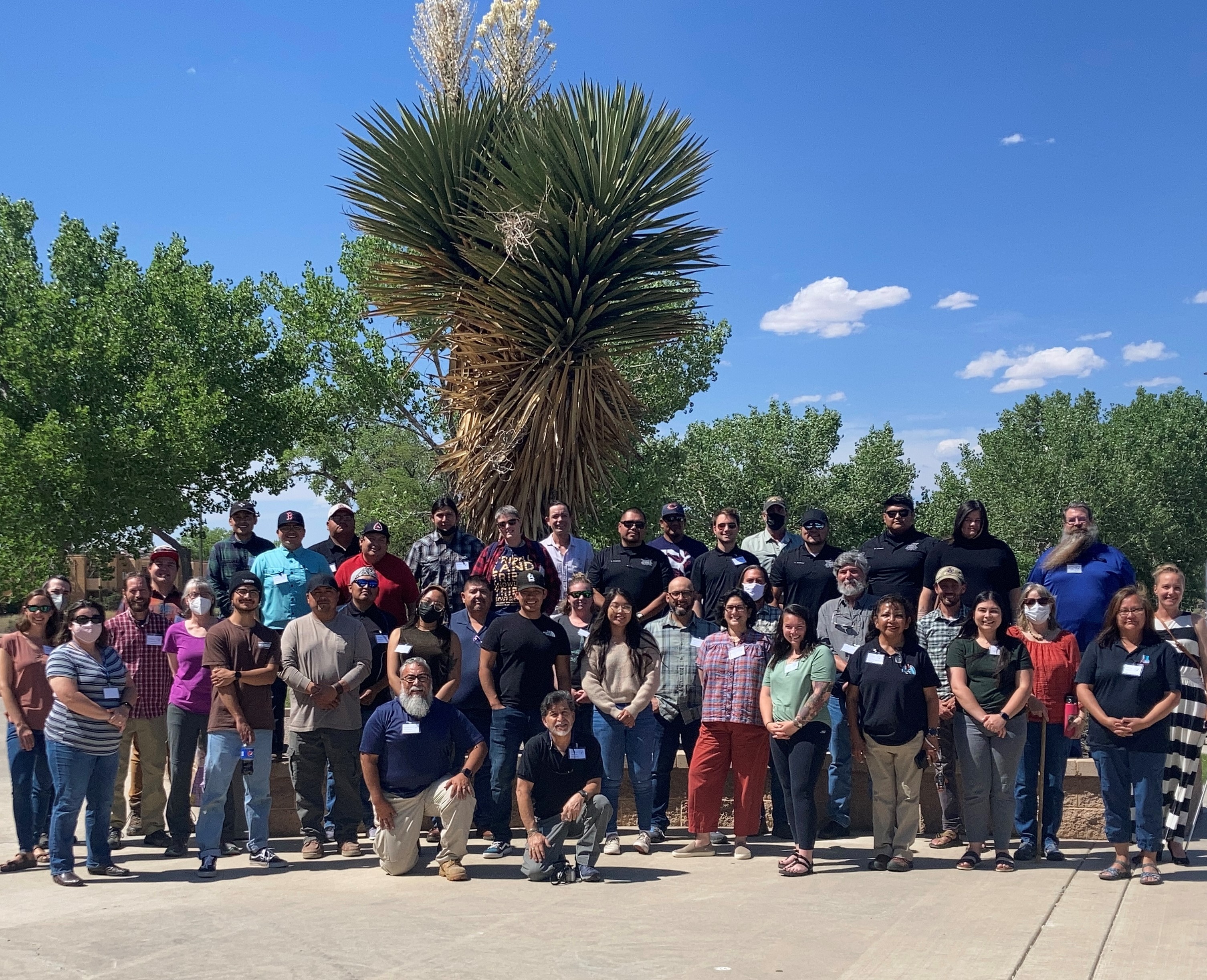 The USGS-Fort Collins Science Center, New Mexico Landscapes Field Station is located in the UNM Biology Department (Castetter Rm 105) and together with the Bureau of Indian Affairs and Bureau of Indian Education, we organized and held the 2nd Southwest Native American Workshop on Bats, during 18-19 May 2022. This workshop was opened to the tribes of the Southwest and focused on providing technical skills needed for monitoring and surveillance of bats, as well for the current threats related to bats on tribal lands.
In addition, there was discussion on the loss of Traditional Ecological Knowledge (TEK) from native speakers and how it parallels the loss of bats across the landscape of the United States. During the night-time field trip to the Pueblo of Santa Ana, there was a demonstration of the instructed techniques, including the capture and swabbing of bats for the presence of Pseudogymnoascus destructans (i.e., causal fungus of white-nose syndrome).\
This successful event was attended by 42 individuals that represented 14 tribes from the Southwest and speakers from 10 different DOI and non-DOI entities from across the United States (see group photo).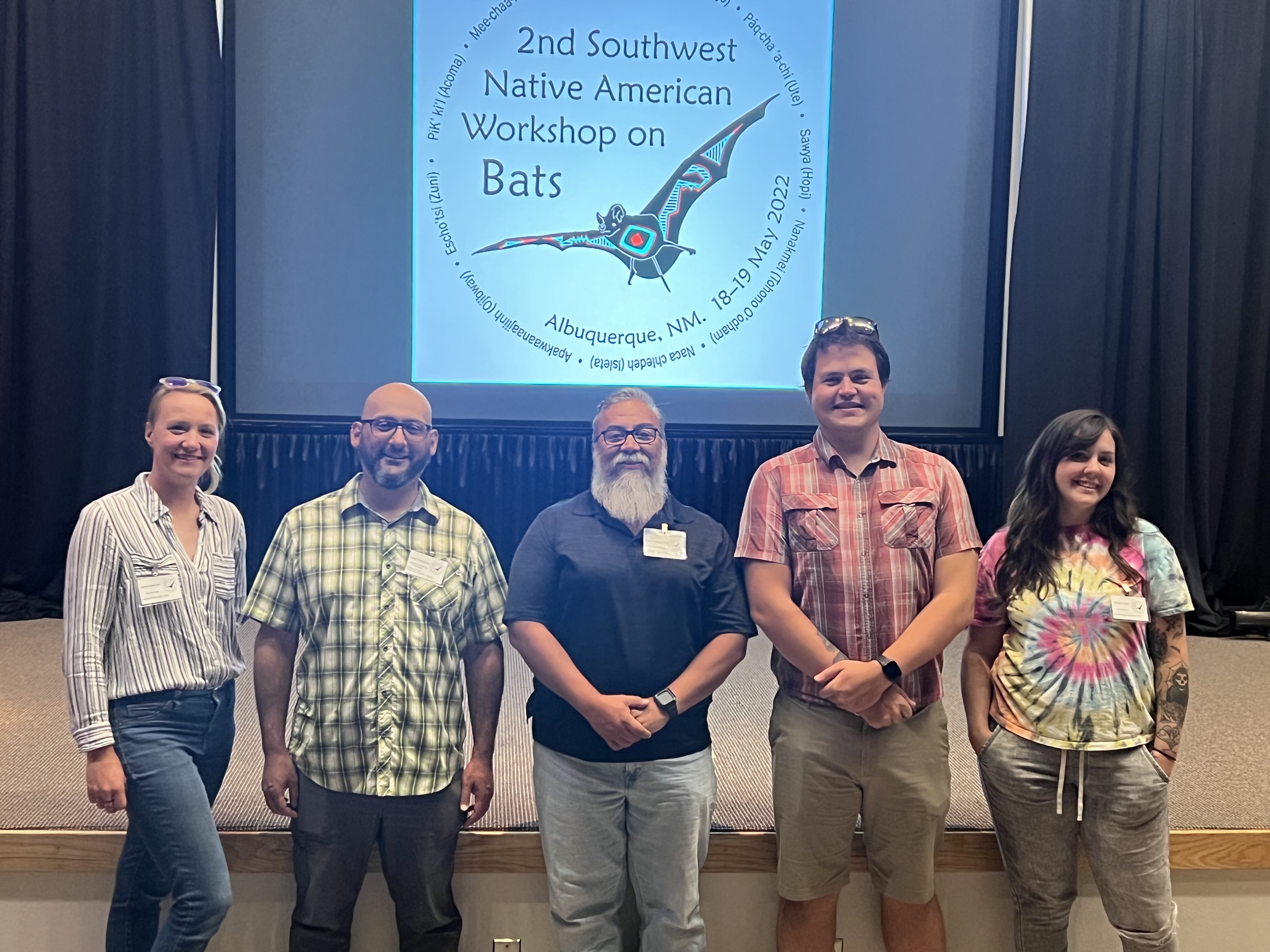 Left to right: Mollie Hanttula, Roger Rodriguez, Ernest Valdez, Chris Cutter, and Ashley Loehn
This workshop would not be successful if it did not have support, which came in many forms. This included assistance from several student contractors from the Biology Department at the University of New Mexico (UNM), including undergraduates, Ashley Loehn and Chris Cutter from the Biology Department, and current graduate student/former biology undergraduate, Mollie Hanttula from the Water Resources Department. Special thanks to Roger Rodriguez, the first student contractor hired over 20 years ago . Together, they helped run the registration desk, assisted with various tasks, and helped in the field.
A big thank you to these students and to the UNM Biology Department for the support!