This month in publications...
News
Posted: Apr 04, 2023 - 12:00pm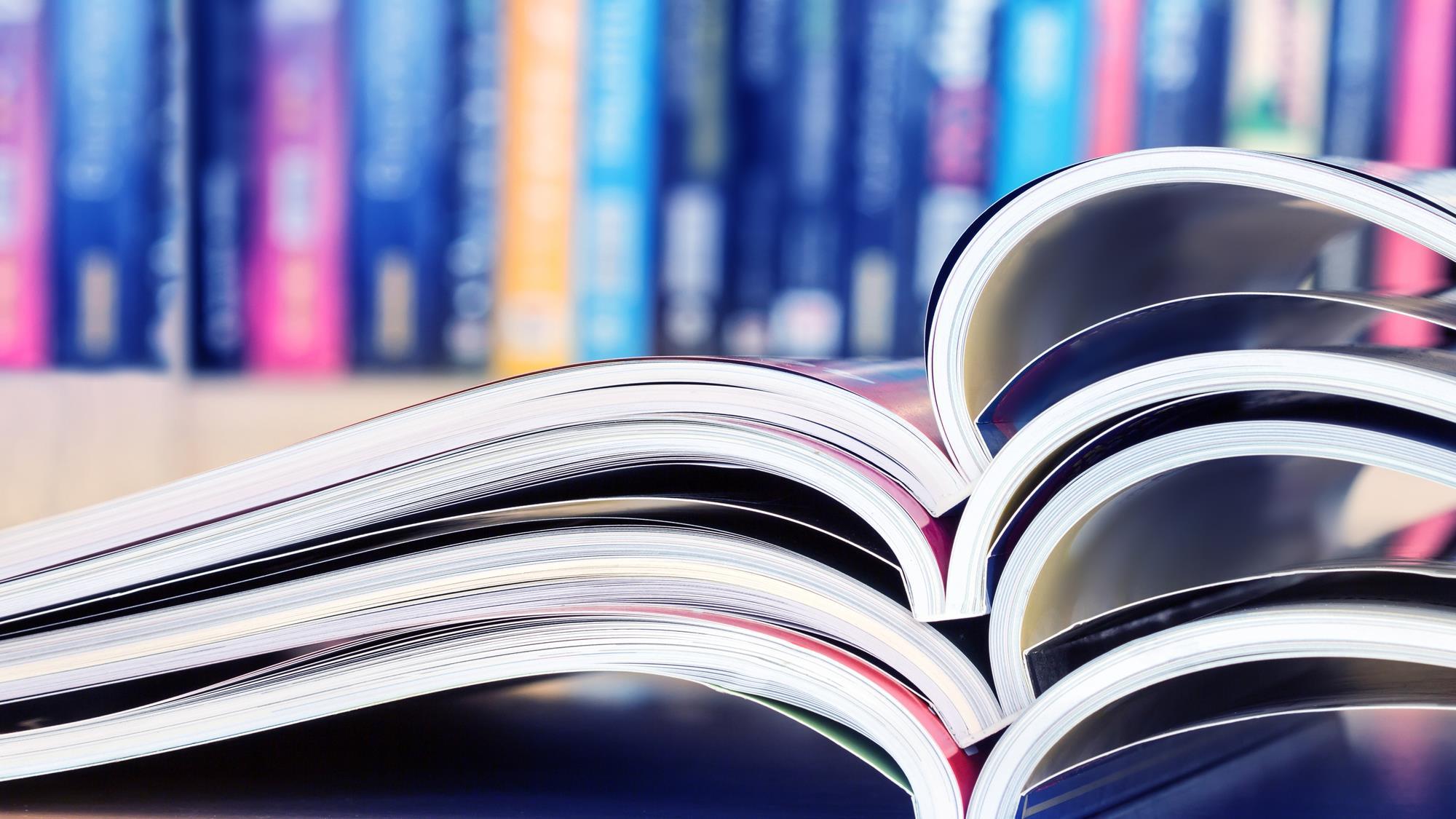 Here are some of the publications from March that are authored by UNM Biology's faculty, staff, and students: 
Baine, Quinlyn, Casares, Emily E., Carabotta, Evangelina, Martinson, Vincent G., and Martinson, Ellen O.. 2023. " Galls on Galls: A Hypergall-Inducing Midge and Its Parasitoid Community." Ecology e4018. https://doi-org.libproxy.unm.edu/10.1002/ecy.4018  
Ball B, Peter Convey, Kelli L Feeser, Uffe N Nielsen, David Van Horn. 2023. Habitat severity characteristics structure soil communities at regional and local spatial scales along the Antarctica Peninsula. Antarctic Science, 1-17.   
Bu L, Lijun Lu , Martina Laidemitt, Si-Ming Zhang, Martin Mutuku, Gerald Mkoji, Michelle Steinauer, Eric S. Loker. (2023) A genome sequence for Biomphalaria pfeifferi, the major vector snail for the human-infecting parasite Schistosoma mansoni. PLOS Neglected Tropical Diseases 17(3): e0011208. https://doi.org/10.1371/journal.pntd.0011208  
Davis KT, Marcos D Robles, Kerry B Kemp, Philip E Higuera, Teresa Chapman, Kerry L Metlen, Jamie L Peeler, Kyle C Rodman, Travis Woolley, Robert N Addington, Brian J Buma, C Alina Cansler, Michael J Case, Brandon M Collins, Jonathan D Coop, Solomon Z Dobrowski, Nathan S Gill, Collin Haffey, Lucas B Harris, Brian J Harvey, Ryan D Haugo, Matthew D Hurteau, Dominik Kulakowski, Caitlin E Littlefield, Lisa A McCauley, Nicholas Povak, Kristen L Shive, Edward Smith, Jens T Stevens, Camille S Stevens-Rumann, Alan H Taylor, Alan J Tepley, Derek JN Young, Robert A Andrus, Mike A Battaglia, Julia K Berkey, Sebastian U Busby, Amanda R Carlson, Marin E Chambers, Erich Kyle Dodson, Daniel C Donato, William M Downing, Paula J Fornwalt, Joshua S Halofsky, Ashley Hoffman, Andrés Holz, Jose M Iniguez, Meg A Krawchuk, Mark R Kreider, Andrew J Larson, Garrett W Meigs, John Paul Roccaforte, Monica T Rother, Hugh Safford, Michael Schaedel, Jason S Sibold, Megan P Singleton, Monica G Turner, Alexandra K Urza, Kyra D Clark-Wolf, Larissa Yocom, Joseph B Fontaine, John L Campbell. 2023. Reduced fire severity offers near-term buffer to climate-driven declines in conifer resilience across the western United States. PNAS, 120 (11) e2208120120. https://doi.org/10.1073/pnas.2208120120  
Derville S, Leigh G Torres, Seth D Newsome, Christopher J Somes, Luciano O Valenzuela, Hannah B Vander Zanden, C Scott Baker, Martine Bérubé, Geraldine Busquets-Vass, Kris Carlyon, Simon J Childerhouse, Rochelle Constantine, Glenn Dunshea, Paulo AC Flores, Simon D Goldsworthy, Brittany Graham, Karina Groch, Darren R Gröcke, Robert Harcourt, Mark A Hindell, Pavel Hulva, Jennifer A Jackson, Amy S Kennedy, David Lundquist, Alice I Mackay, Petra Neveceralova, Larissa Oliveira, Paulo H Ott, Per J Palsbøll, Nathalie J Patenaude, Victoria Rowntree, Mariano Sironi, Els Vermeuelen, Mandy Watson, Alexandre N Zerbini, Emma L Carroll. 2023. Long-term stability in the circumpolar foraging range of a Southern Ocean predator between the eras of whaling and rapid climate change. PNAS, 20(10): e2214035120. https://doi.org/10.1073/pnas.2214035120  
Ding Y, Alvaro Fernandez-Montero, Amir Mani, Elisa Casadei, Yasuhiro Shibasaki, Fumio Takizawa, Ryuichiro Miyazawa, Irene Salinas, J Oriol Sunyer. 2023. Secretory IgM (sIgM) is an ancient master regulator of microbiota homeostasis and metabolism, bioRxiv, 2023.02. 26.530119. https://doi.org/10.1101/2023.02.26.530119  
Feng, J., Yu, D., Sinsabaugh, R.L., Moorhead, D.L., Andersen, M.N., Smith, P., Song, Y., Li, X., Huang, Q., Liu, Y.-R. and Chen, J. (2023), Trade-offs in carbon-degrading enzyme activities limit long-term soil carbon sequestration with biochar addition. Biol Rev. https://doi-org.libproxy.unm.edu/10.1111/brv.12949  
Galbreath KE, Arseny A. Makarikov, Kayce C. Bell, Stephen E. Greiman, Julie M. Allen, Genevieve M.S. Haas, Chenhong Li, Joseph A. Cook, Eric P. Hoberg. 2023. Late Cenozoic history and the role of Beringia in assembling a Holarctic cestode species complex. Molecular Phylogenetics and Evolution, Volume 183. https://doi.org/10.1016/j.ympev.2023.107775  
Garces, K.R., Bell-Dereske, L., Rudgers, J.A., Sarah M. Emery   Nitrogen addition and fungal symbiosis alter early dune plant succession. Oecologia (2023). https://doi-org.libproxy.unm.edu/10.1007/s00442-023-05362-5  
Karniely S, Adi Faigenboim, Salsabeel Watted, Katia Lapin, Eduard Berenshtein, Avshalom Hurvitz, Arieli Bouznach, Ezra Rozenblut, Massimo Orioles, Marco Galeotti, Irene Salinas, Asaf Berkowitz, Eran Bacharach, Avi Eldar. 2023. Discovery of an unrecognized nidovirus associated with granulomatous hepatitis in rainbow trout. iScience, Volume 26, Issue 4. https://doi.org/10.1016/j.isci.2023.106370  
Li J, Tao Zhang, Bo Meng, Jennifer A. Rudgers, Nan Cui, Tianhang Zhao, Hua Chai, Xuechen Yang, Marcelo Sternberg, Wei Sun. 2023. Disruption of fungal hyphae suppressed litter-derived C retention in soil and N translocation to plants under drought-stressed temperate grassland. Geoderma, Volume 432. https://doi.org/10.1016/j.geoderma.2023.116396  
Moreau, S., Tore Hattermann, Laura de Steur, Hanna M. Kauko, Heidi Ahonen, Murat Ardelan, Philipp Assmy, Melissa Chierici, Sebastien Descamps, Tilman Dinter, Tone Falkenhaug, Agneta Fransson, Eirik Grønningsæter, Elvar H. Hallfredsson, Oliver Huhn, Anais Lebrun, Andrew Lowther, Nico Lübcker, Pedro Monteiro, Ilka Peeken, Alakendra Roychoudhury, Magdalena Różańska, Thomas Ryan-Keogh, Nicolas Sanchez, Asmita Singh, Jan Henrik Simonsen, Nadine Steiger, Sandy J. Thomalla, Andre van Tonder, Jozef M. Wiktor, Harald Steen. Wind-driven upwelling of iron sustains dense blooms and food webs in the eastern Weddell Gyre. Nat Commun 14, 1303 (2023). https://doi-org.libproxy.unm.edu/10.1038/s41467-023-36992-1  
Navarrete, L., Lübcker, N., Alvarez, F., Nespolo, R., Sanchez-Hernandez, J. C., Maldonado, K., Sharp, Z. D., Whiteman, J. P., Newsome, S. D., & Sabat, P. (2023). A multi-isotope approach reveals seasonal variation in the reliance on marine resources, production of metabolic water, and ingestion of seawater by two species of coastal passerine to maintain water balance. Frontiers in Ecology and Evolution, 11, 1-10, Article 1120271. https://doi.org/10.3389/fevo.2023.1120271  
Portman,Taylor A, Abigail Granath, Michael A. Mann, Eliane El Hayek, Kelsie Herzer, José M. Cerrato & Jennifer A. Rudgers (2023) Characterization of root-associated fungi and reduced plant growth in soils from a New Mexico uranium mine, Mycologia, 115:2, 165-177, DOI: 10.1080/00275514.2022.2156746  
RESSEGUIER J, Mai-Eva NGUYEN-CHI, Jens WOHLMANN, Dimitri RIGAUDEAU, Irene SALINAS, Stefan H OEHLERS, Geert F WIEGERTJES, Finn-Eirik JOHANSEN, Shuo-Wang QIAO, Erling O KOPPANG, Bernard VERRIER, Pierre BOUDINOT, Gareth GRIFFITHS. 2023. Identification of a new mucosal lymphoid organ below the pharynx of teleost fish: tonsils in fish?. BioRxiv, 2023.03. 13.532382. https://doi.org/10.1101/2023.03.13.532382  
Schmitz, O.J., Sylvén, M., Atwood, T.B., Elisabeth S. Bakker, Fabio Berzaghi, Jedediah F. Brodie, Joris P. G. M. Cromsigt, Andrew B. Davies, Shawn J. Leroux, Frans J. Schepers, Felisa A. Smith, Sari Stark, Jens-Christian Svenning, Andrew Tilker & Henni Ylänne. Trophic rewilding can expand natural climate solutions. Nat. Clim. Chang. 13, 324–333 (2023). https://doi.org/10.1038/s41558-023-01631-6  
Skeen, H. R., Willard, D. E., Jones, A. W., Winger, B. M., Gyllenhaal, E. F., Tsuru, B. R., Hackett, S. J., & Novembre, J. (2023). Intestinal microbiota of Nearctic-Neotropical migratory birds vary more over seasons and years than between host species. Molecular Ecology, 00, 1– 18. https://doi-org.libproxy.unm.edu/10.1111/mec.16915  
Zhang, Y., Fang, J., Smith, W. K., Wang, X., Gentine, P., Scott, R. L., Migliavacca, M., Jeong, S., Litvak, M., & Zhou, S. (2023). Satellite solar-induced chlorophyll fluorescence tracks physiological drought stress development during 2020 southwest US drought. Global Change Biology, 00, 1– 14. https://doi.org/10.1111/gcb.16683 
For a full list of our department's publications, visit our Zotero Library
Please send any additions or corrections to jennafonta@unm.edu.