This month in publications...
News
Posted: Mar 06, 2023 - 12:00pm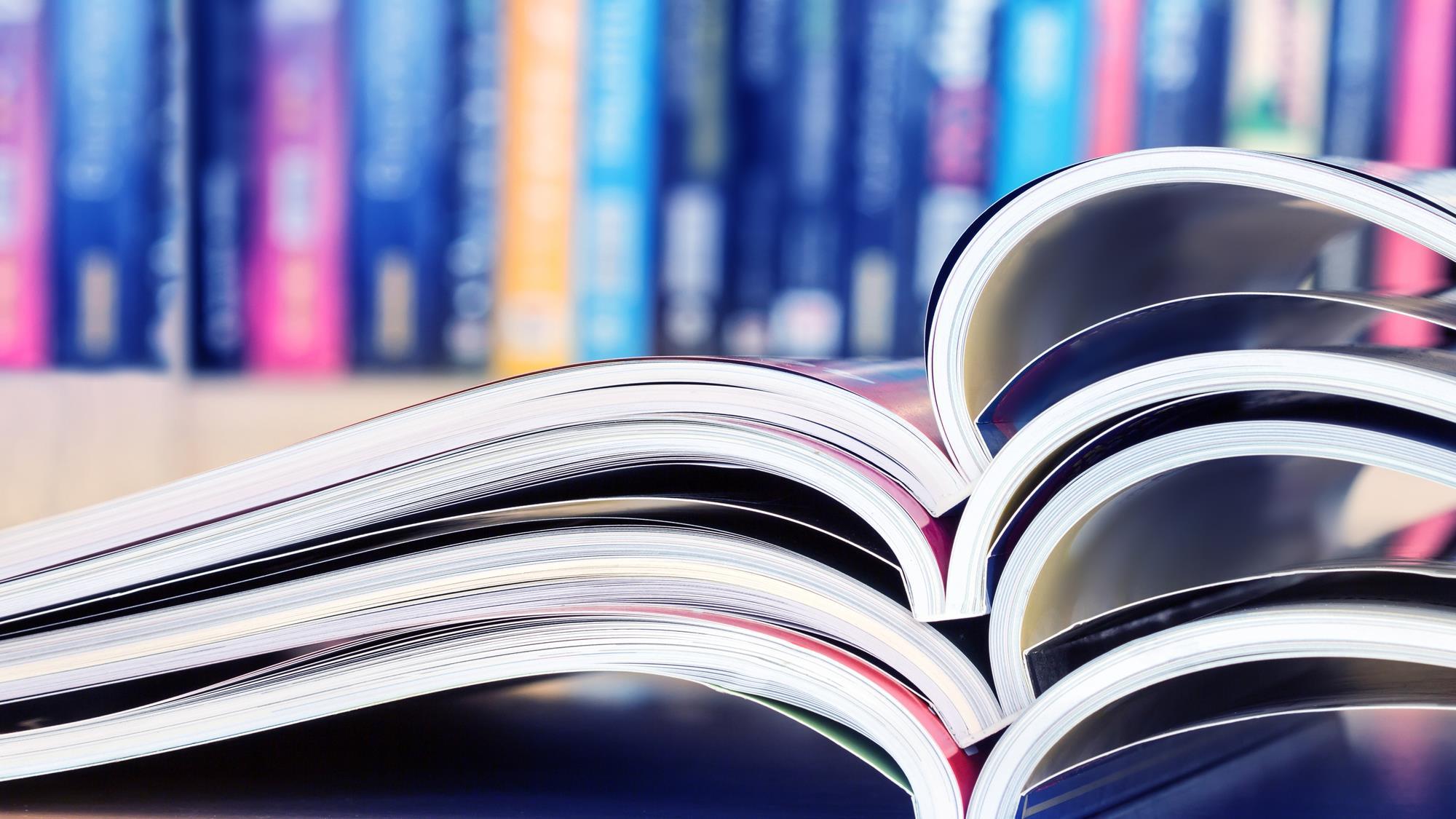 Here are some of the publications from the past month that are authored by UNM Biology's faculty, staff, and students:
Babbitt, Caitlin R; Laidemitt, Martina R; Mutuku, Martin W; Oraro, Polycup O; Brant, Sara V; Mkoji, Gerald M; Loker, Eric S. 2023. Bulinus snails in the Lake Victoria Basin in Kenya: Systematics and their role as hosts for schistosomes. PLoS neglected tropical diseases, 17(2):e0010752. https://doi.org/10.1371/journal.pntd.0010752
Brown, Bianca R P; Goheen, Jacob R; Newsome, Seth D; Pringle, Robert M; Palmer, Todd M; Khasoha, Leo M; Kartzinel, Tyler R. 2023. Host phylogeny and functional traits differentiate gut microbiomes in a diverse natural community of small mammals. Molecular ecology. http://doi.org/10.1111/mec.16874
Bu, LJ (Bu, Lijing); Cripps, RM (Cripps, Richard M.). 2023. Promoter architecture of Drosophila genes regulated by Myocyte enhancer factor-2. PLOS ONE, 17(7): e0271554. https://doi.org/10.1371/journal.pone.0271554
Chen, YY (Chen, Yaya); Collins, SL (Collins, Scott L. L.); Zhao, YP (Zhao, Yunpeng); Zhang, TW (Zhang, Tianwu); Yang, XR (Yang, Xiangrong); An, H (An, Hang); Hu, GR (Hu, Guorui); Xin, CM (Xin, Chunming); Zhou, J (Zhou, Juan); Sheng, XJ (Sheng, Xiongjie); He, MR (He, Mingrui); Zhang, PH (Zhang, Panhong); Guo, ZP (Guo, Zengpeng); Zhang, H (Zhang, Hui); Li, LP (Li, Lanping); Ma, MJ (Ma, Miaojun). 2023. Warming reduced flowering synchrony and extended community flowering season in an alpine meadow on the Tibetan Plateau. ECOLOGY. 104(1): e3862. https://doi.org/10.1002/ecy.3862
Gries, C (Gries, Corinna); Hanson, PC (Hanson, Paul C.); O'Brien, M (O'Brien, Margaret); Servilla, M (Servilla, Mark); Vanderbilt, K (Vanderbilt, Kristin); Waide, R (Waide, Robert). 2023. The Environmental Data Initiative: Connecting the past to the future through data reuse. ECOLOGY AND EVOLUTION. 13(1):e9592. https://doi.org/10.1002/ece3.9592
Hantak, MM (Hantak, Maggie M.); Guralnick, RP (Guralnick, Robert P.); Cameron, AC (Cameron, Alexander C.); Griffing, AH (Griffing, Aaron H.); Harrington, SM (Harrington, Sean M.); Weinell, JL (Weinell, Jeffrey L.); Paluh, DJ (Paluh, Daniel J.). 2023. Colour scales with climate in North American ratsnakes: a test of the thermal melanism hypothesis using community science images. BIOLOGY LETTERS, 18(12): 20220403. http://doi.org/10.1098/rsbl.2022.0403
Laidemitt, MR (Laidemitt, Martina R.); Gleichsner, AM (Gleichsner, Alyssa M.); Ingram, CD (Ingram, Christopher D.); Gay, SD (Gay, Steven D.); Reinhart, EM (Reinhart, Elizabeth M.); Mutuku, MW (Mutuku, Martin W.); Oraro, P (Oraro, Polycup); Minchella, DJ (Minchella, Dennis J.); Mkoji, GM (Mkoji, Gerald M.); Loker, ES (Loker, Eric S.); Steinauer, ML (Steinauer, Michelle L.). 2023. Host preference of field-derived Schistosoma mansoni is influenced by snail host compatibility and infection status. ECOSPHERE, 13(4):e4004. https://doi.org/10.1002/ecs2.4004
Miller, KB (Miller, Kelly B.). 2023. Nineteen new species of Desmopachria Babington, 1841 (Coleoptera, Adephaga, Dytiscidae, Hydroporinae, Hyphydrini) with notes on the taxonomy of the genus. ZOOKEYS, 1136:1-56. https://doi.org/10.3897/zookeys.1136.72744
Ohlert, T (Ohlert, Timothy); Kimmel, K (Kimmel, Kaitlin); Avolio, M (Avolio, Meghan); Chang, C (Chang, Cynthia); Forrestel, E (Forrestel, Elisabeth); Gerstner, B (Gerstner, Benjamin); Hobbie, SE (Hobbie, Sarah E.); Komastu, K (Komastu, Kimberly); Reich, P (Reich, Peter); Whitney, K (Whitney, Kenneth). 2023. Exploring the impact of trait number and type on functional diversity metrics in real-world ecosystems. PLOS ONE, 17(8): e0272791. https://doi.org/10.1371/journal.pone.0272791
Osborne, MJ (Osborne, Megan J.); Caeiro-Dias, G (Caeiro-Dias, Guilherme); Turner, TF (Turner, Thomas F.). 2023. Transitioning from microsatellites to SNP-based microhaplotypes in genetic monitoring programmes: Lessons from paired data spanning 20 years. MOLECULAR ECOLOGY, 32(2): 316-334. https://doi.org/10.1111/mec.16760
Shuman, Jacquelyn K; Balch, Jennifer K; Barnes, Rebecca T; Higuera, Philip E; Roos, Christopher I; Schwilk, Dylan W; Stavros, E Natasha; Banerjee, Tirtha; Bela, Megan M; Bendix, Jacob; Bertolino, Sandro; Bililign, Solomon; Bladon, Kevin D; Brando, Paulo; Breidenthal, Robert E; Buma, Brian; Calhoun, Donna; Carvalho, Leila M V; Cattau, Megan E; Cawley, Kaelin M; Chandra, Sudeep; Chipman, Melissa L; Cobian-Iniguez, Jeanette; Conlisk, Erin; Coop, Jonathan D; Cullen, Alison; Davis, Kimberley T; Dayalu, Archana; De Sales, Fernando; Dolman, Megan; Ellsworth, Lisa M; Franklin, Scott; Guiterman, Christopher H; Hamilton, Matthew; Hanan, Erin J; Hansen, Winslow D; Hantson, Stijn; Harvey, Brian J; Holz, Andres; Huang, Tao; Hurteau, Matthew D; Ilangakoon, Nayani T; Jennings, Megan; Jones, Charles; Klimaszewski-Patterson, Anna; Kobziar, Leda N; Kominoski, John; Kosovic, Branko; Krawchuk, Meg A; Laris, Paul; Leonard, Jackson; Loria-Salazar, S Marcela; Lucash, Melissa; Mahmoud, Hussam; Margolis, Ellis; Maxwell, Toby; McCarty, Jessica L; McWethy, David B; Meyer, Rachel S; Miesel, Jessica R; Moser, W Keith; Nagy, R Chelsea; Niyogi, Dev; Palmer, Hannah M; Pellegrini, Adam; Poulter, Benjamin; Robertson, Kevin; Rocha, Adrian V; Sadegh, Mojtaba; Santos, Fernanda; Scordo, Facundo; Sexton, Joseph O; Sharma, A Surjalal; Smith, Alistair M S; Soja, Amber J; Still, Christopher; Swetnam, Tyson; Syphard, Alexandra D; Tingley, Morgan W; Tohidi, Ali; Trugman, Anna T; Turetsky, Merritt; Varner, J Morgan; Wang, Yuhang; Whitman, Thea; Yelenik, Stephanie; Zhang, Xuan. 2023. Reimagine fire science for the anthropocene. PNAS nexus, 1(3): pgac115. https://doi.org/10.1093/pnasnexus/pgac115
Smith, F., Elliott Smith, E., Hedberg, C., Lyons, S., Pardi, M., & Tomé, C. (2023). After the mammoths: The ecological legacy of late Pleistocene megafauna extinctions. Cambridge Prisms: Extinction, 1-55. https://doi.org/10.1017/ext.2023.6 
Teixeira, CR (Teixeira, Clarissa R.); Botta, S (Botta, Silvina); Cremer, MJ (Cremer, Marta J.); Marcondes, MCC (Marcondes, Milton C. C.); Pereira, LB (Pereira, Luiza B.); Newsome, SD (Newsome, Seth D.); Jorge, FGD (Jorge, Fabio G. Daura); Simoes-Lopes, PC (Simoes-Lopes, Paulo C.). 2023. Ecologically driven differences in individual diet specialization across three populations of Guiana dolphin. OECOLOGIA. https://doi.org/10.1007/s00442-022-05312-7
Zhu, S., McCalmont, J., Cardenas, L., Cunliffe, A., Olde, L., Signori Müller, C., Litvak, M., & Hill, T. C. (2023). Gap-filling carbon dioxide, water, energy, and methane fluxes in challenging ecosystems: comparing between methods, drivers, and gap-lengths. Agricultural and Forest Meteorology, 332, [109365]. https://doi.org/10.1016/j.agrformet.2023.109365
For a full list of our department's publications, visit our Zotero Library
Please send any additions or corrections to jennafonta@unm.edu.