Assistant professor Mubarak Syed receives Sloan Foundation Fellowship, first in Department history
News
Posted: Feb 17, 2023 - 12:00pm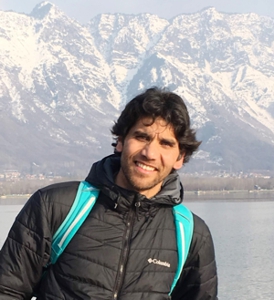 Mubarak Hussain Syed, an assistant professor of Biology at The University of New Mexico, has been awarded a 2023 Sloan Research Fellowship in Neuroscience from the Alfred P. Sloan Foundation. He is the first faculty in the UNM Biology Department to receive this prestigous award. The fellowships are presented to researchers whose creativity, innovation, and research accomplishments make them stand out.  Winners receive a two-year, $75,000 fellowship that can be used flexibly to advance the fellow's research. 
Read the full press release at UNM Newsroom.
Congratulations, Dr. Syed!