This month in publications...
News
Posted: Feb 03, 2023 - 12:00pm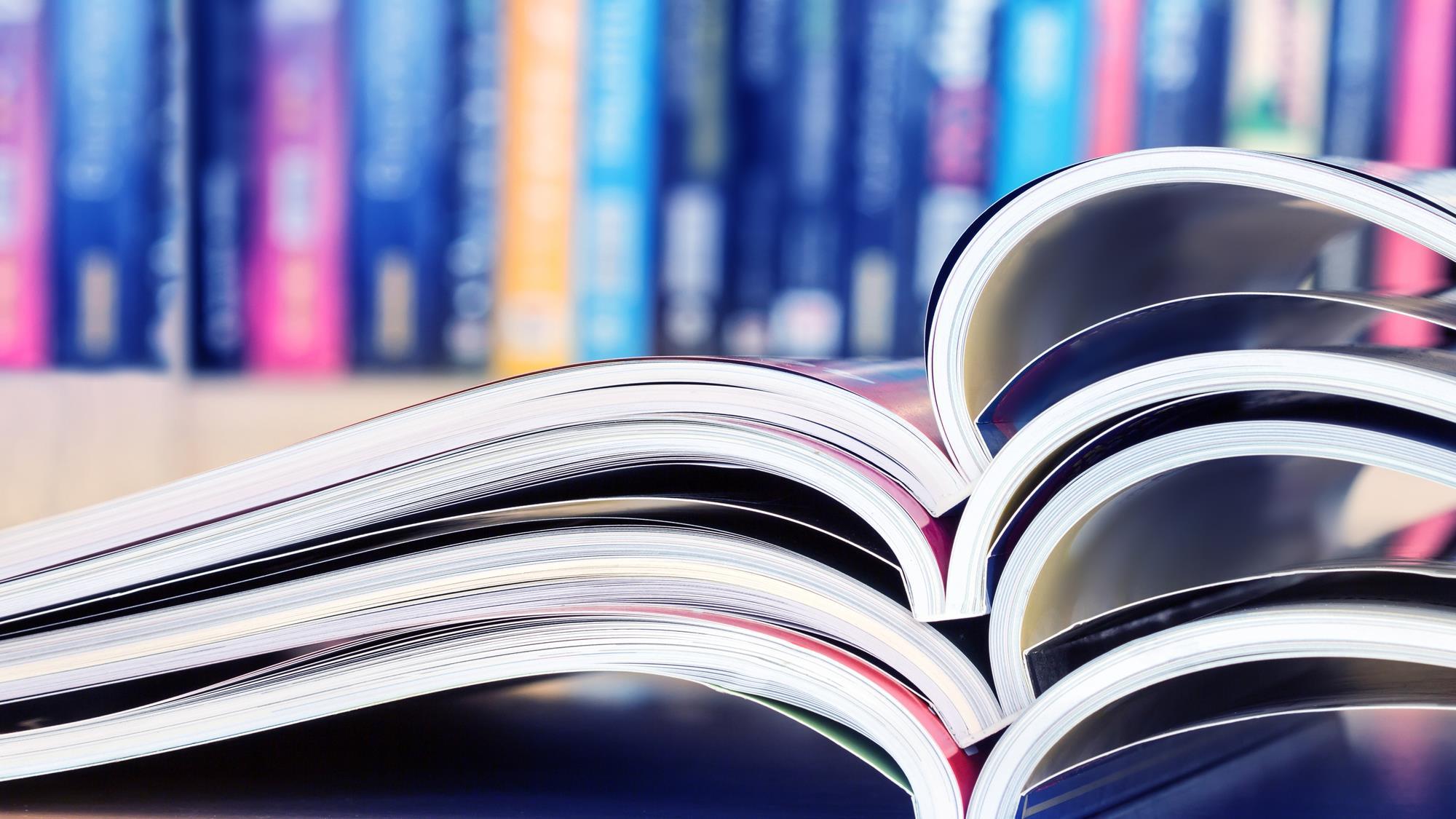 Here are some of the publications from January that are authored by UNM Biology's faculty, staff, and students: 
Adelizzi, Rose, O'Brien, E. A., Hoellrich, Mikaela, Rudgers, Jennifer A., Mann, Michael, Fernandes, Vanessa Moreira Camara, Darrouzet-Nardi, Anthony, and Stricker, Eva. 2022. "Disturbance to Biocrusts Decreased Cyanobacteria, N-Fixer Abundance, and Grass Leaf N but Increased Fungal Abundance." Ecology 103( 4): e3656. https://doi.org/10.1002/ecy.3656 
Brooks, DR, Hoberg, EP, Boeger, WA, Trivellone, V. Emerging infectious disease: An underappreciated area of strategic concern for food security. Transbound Emerg Dis. 2022; 69: 254– 267. https://doi.org/10.1111/tbed.14009 
Díaz Pernett, S. C., Brant, S. V., & Locke, S. A. (2022). First integrative study of the diversity and specificity of metacercariae of Posthodiplostomum Dubois, 1936 from native and introduced fishes in the Caribbean. Parasitology, 149(14), 1894–1909. https://doi.org/10.1017/S0031182022001214  
Dickman, L.T., Jonko, A.K., Linn, R.R., Altintas, I., Atchley, A.L., Bär, A., Collins, A.D., Dupuy, J.-L., Gallagher, M.R., Hiers, J.K., Hoffman, C.M., Hood, S.M., Hurteau, M.D., Jolly, W.M., Josephson, A., Loudermilk, E.L., Ma, W., Michaletz, S.T., Nolan, R.H., O'Brien, J.J., Parsons, R.A., Partelli-Feltrin, R., Pimont, F., de Dios, V.R., Restaino, J., Robbins, Z.J., Sartor, K.A., Schultz-Fellenz, E., Serbin, S.P., Sevanto, S., Shuman, J.K., Sieg, C.H., Skowronski, N.S., Weise, D.R., Wright, M., Xu, C., Yebra, M. and Younes, N. (2023), Integrating plant physiology into simulation of fire behavior and effects. New Phytol. Accepted Author Manuscript. https://doi.org/10.1111/nph.18770 
Hantak MM, Guralnick RP, Cameron AC, Griffing AH, Harrington SM, Weinell JL, Paluh DJ. 2022. Colour scales with climate in North American ratsnakes: a test of the thermal melanism hypothesis using community science images. Biol. Lett.18:20220403. https://doi.org/10.1098/rsbl.2022.0403 
Harrison JF, Andrew Biewener, Joanna R Bernhardt, Joseph R Burger, James H Brown, Zach N Coto, Meghan E Duell, Michael Lynch, Emma R Moffett, Tommy Norin, Amanda K Pettersen, Felisa A Smith, Ummat Somjee, James F A Traniello, Terrie M Williams. White Paper: An Integrated Perspective on the Causes of Hypometric Metabolic Scaling in Animals, Integrative and Comparative Biology, Volume 62, Issue 5, November 2022, Pages 1395–1418, https://doi.org/10.1093/icb/icac136 
Jones, DS (Jones, Daniel S.); Schaperdoth, I (Schaperdoth, Irene); Northup, DE (Northup, Diana E.); Gomez-Cruz, R (Gomez-Cruz, Rodolfo); Macalady, JL (Macalady, Jennifer L.). 2023. Convergent Community Assembly among Globally Separated Acidic Cave Biofilms. APPLIED AND ENVIRONMENTAL MICROBIOLOY. https://doi.org/10.1128/aem.01575-22  
Larkin, I. E., Myers, E. A., Carstens, B. C., & Barrow, L. N. (2023). Predictors of genomic diversity within North American squamates. The Journal of heredity, esad001. Advance online publication. https://doi.org/10.1093/jhered/esad001  
Lepori-Bui, M., Paight, C., Eberhard, E., Mertz, C. M., & Moeller, H. V. (2022). Evidence for evolutionary adaptation of mixotrophic nanoflagellates to warmer temperatures. Global change biology, 28(23), 7094–7107. https://doi.org/10.1111/gcb.16431  
Liang, S., & Hurteau, M. D. (2023). Novel climate–fire–vegetation interactions and their influence on forest ecosystems in the western USA. Functional Ecology, 00, 1– 17. https://doi.org/10.1111/1365-2435.14263 
Loughran CL, Wolf BO. Evaporative cooling via panting and its metabolic and water balance costs for lizards in the American Southwest. J Exp Biol. 2023 Jan 18:jeb.243877. https://doi.org/10.1242/jeb.243877 Epub ahead of print. PMID: 36651236. 
Luo, Wentao, Taofeek O. Muraina,  Robert J. Griffin-Nolan,  Wang Ma,  Lin Song,  Wei Fu,  Qiang Yu,  Alan K. Knapp,  Zhengwen Wang,  Xingguo Han,  Scott L. Collins. 2023. " Responses of a Semiarid Grassland to Recurrent Drought are Linked to Community Functional Composition." Ecology 104( 2): e3920. https://doi.org/10.1002/ecy.3920 
Mancuso, CJ, Ehleringer, JR, Newsome, SD. Examination of amino acid hydrogen isotope measurements of scalp hair for region-of-origin studies. Rapid Commun Mass Spectrom. 2023; 37( 4):e9442. https://doi.org/10.1002/rcm.9442 
Manlick, Philip J., Cook, Joseph A., and Newsome, Seth D.. 2023. "The Coupling of Green and Brown Food Webs Regulates Trophic Position in a Montane Mammal Guild." Ecology 104( 2): e3949. https://doi.org/10.1002/ecy.3949 
May, C.J., Zald, H.S.J., North, M.P., Gray, A.N. and Hurteau, M.D. (2023), Repeated burns fail to restore pine regeneration to the natural range of variability in a Sierra Nevada mixed-conifer forest, U.S.A.. Restor Ecol e13863. https://doi.org/10.1111/rec.13863 
Teixeira, C. R., Botta, S., Cremer, M. J., Marcondes, M. C. C., Pereira, L. B., Newsome, S. D., Jorge, F. G. D., & Simões-Lopes, P. C. (2023). Ecologically driven differences in individual diet specialization across three populations of Guiana dolphin. Oecologia, 10.1007/s00442-022-05312-7. Advance online publication. https://doi.org/10.1007/s00442-022-05312-7  
Wolf, B. O., & McKechnie, A. E. (2022). Biophysical approaches to predicting species vulnerability. Global Change Biology, 00, 1– 2. https://doi.org/10.1111/gcb.16565 
Zoumplis, A; Kolody, B; Kaul, D; Zheng, H; Venepally, P; McKnight, D M; Takacs-Vesbach, C; DeVries, A; Allen, A E. Impact of meltwater flow intensity on the spatiotemporal heterogeneity of microbial mats in the McMurdo Dry Valleys, Antarctica. ISME COMMUN. 3, 3 (2023). https://doi.org/10.1038/s43705-022-00202-8  
For a full list of our department's publications, visit our Zotero Library 
Please send any additions or corrections to jennafonta@unm.edu.