This month in publications...
News
Posted: Aug 22, 2022 - 12:00am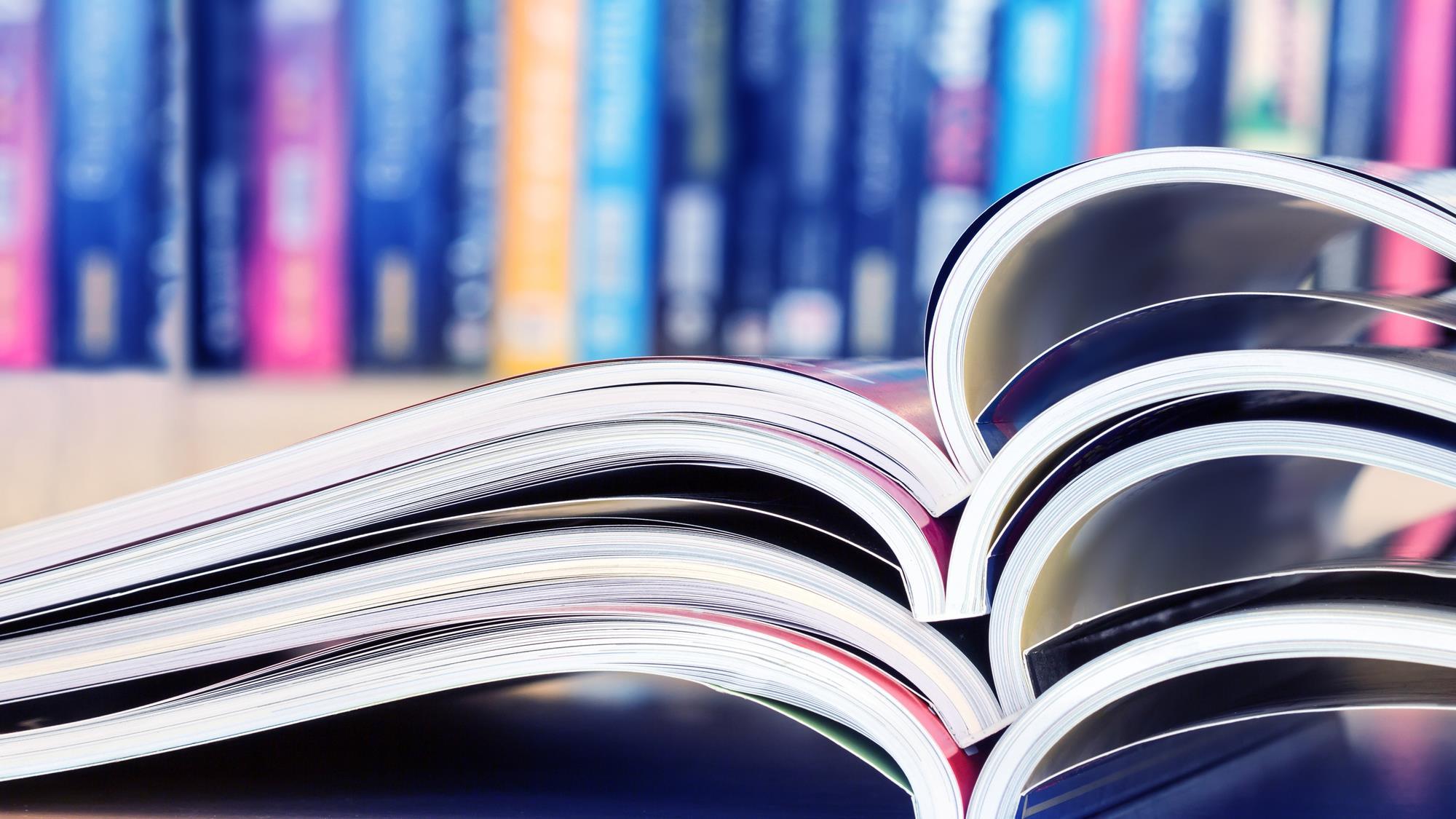 Here are some of the publications from the past month that are authored by UNM Biology's faculty, staff, and students:
Badano, D; Lenzi, A; O'Hara, JE; Miller, KB; Di Giulio, A; Di Giovanni, F; Cerretti, P. 2022. A world review of the bristle fly parasitoids of webspinners. BMC ZOOLOGY. 7(1):37. https://doi.org/10.1186/s40850-022-00116-x
Campbell, DC; Camak, DT; Piller, KR. 2022. Islands in the desert: assessing fine scale population genomic variation of a group of imperiled desert fishes. CONSERVATION GENETICS. https://doi.org/10.1007/s10592-022-01457-3
Ebbs, ET; Loker, ES; Bu, LJ; Locke, SA; Tkach, VV; Devkota, R; Flores, VR; Pinto, HA; Brant, SV. 2022. Phylogenomics and Diversification of the Schistosomatidae Based on Targeted Sequence Capture of Ultra-Conserved Elements. PATHOGENS, 11(7):769. https://doi.org/10.3390/pathogens11070769
Fernandes, VMC; Rudgers, JA; Collins, SL; Garcia-Pichel, F. 2022. Rainfall pulse regime drives biomass and community composition in biological soil crusts. Ecology, e3744, https://doi.org/10.1002/ecy.3744
Gallo, SA; Verdier, JM; Collins, SL. 2022. Representation in BioScience Authorship. BIOSCIENCE. https://doi.org/10.1093/biosci/biac056
Isbell, F ,Patricia Balvanera, Akira S Mori, Jin-Sheng He, James M Bullock, Ganga Ram Regmi, Eric W Seabloom, Simon Ferrier, Osvaldo E Sala, Nathaly R Guerrero-Ramírez, Julia Tavella,Daniel J Larkin, Bernhard Schmid, Charlotte L Outhwaite, Pairot Pramual, Elizabeth T Borer, Michel Loreau, Taiwo Crossby Omotoriogun, David O Obura, Maggie Anderson, Cristina Portales-Reyes, Kevin Kirkman, Pablo M Vergara, Adam Thomas Clark, Kimberly J Komatsu, Owen L Petchey, Sarah R Weiskopf, Laura J Williams, Scott L Collins, Nico Eisenhauer, Christopher H Trisos, Delphine Renard, Alexandra J Wright, Poonam Tripathi, Jane Cowles, Jarrett EK Byrnes, Peter B Reich, Andy Purvis, Zati Sharip, Mary I O'Connor, Clare E Kazanski, Nick M Haddad, Eulogio H Soto, Laura E Dee, Sandra Díaz, Chad R Zirbel, Meghan L Avolio, Shaopeng Wang, Zhiyuan Ma, Jingjing Liang, Hanan C Farah, Justin Andrew Johnson, Brian W Miller, Yann Hautier, Melinda D Smith, Johannes MH Knops, Bonnie JE Myers, Zuzana V Harmáčková, Jorge Cortés, Michael BJ Harfoot, Andrew Gonzalez, Tim Newbold, Jacqueline Oehri, Marina Mazón, Cynnamon Dobbs, Meredith S Palmer. 2022. Expert perspectives on global biodiversity loss and its drivers and impacts on people, FRONTIERS IN ECOLOGY AND THE ENVIRONMENT. https://doi.org/10.1002/fee.2536 
Margolis EQ, Christopher H. Guiterman, Raphaël D. Chavardès, Jonathan D. Coop, Kelsey Copes-Gerbitz, Denyse A. Dawe, Donald A. Falk, James D. Johnston, Evan Larson, Hang Li, Joseph M. Marschall, Cameron E. Naficy, Adam T. Naito, Marc-André Parisien, Sean A. Parks, Jeanne Portier, Helen M. Poulos, Kevin M. Robertson, James H. Speer, Michael Stambaugh, Thomas W. Swetnam, Alan J. Tepley, Ichchha Thapa, Craig D. Allen, Yves Bergeron, Lori D. Daniels, Peter Z. Fulé, David Gervais, Martin P. Girardin, Grant L. Harley, Jill E. Harvey, Kira M. Hoffman, Jean M. Huffman, Matthew D. Hurteau, Lane B. Johnson, Charles W. Lafon, Manuel K. Lopez, R. Stockton Maxwell, Jed Meunier, Malcolm North, Monica T. Rother, Micah R. Schmidt, Rosemary L. Sherriff, Lauren A. Stachowiak, Alan Taylor, Erana J. Taylor, Valerie Trouet, Miguel L. Villarreal, Larissa L. Yocom, Karen B. Arabas, Alexis H. Arizpe, Dominique Arseneault, Alicia Azpeleta Tarancón, Christopher Baisan, Erica Bigio, Franco Biondi, Gabriel D. Cahalan, Anthony Caprio, Julián Cerano-Paredes, Brandon M. Collins, Daniel C. Dey, Igor Drobyshev, Calvin Farris, M. Adele Fenwick, William Flatley, M. Lisa Floyd, Ze'ev Gedalof, Andres Holz, Lauren F. Howard, David W. Huffman, Jose Iniguez, Kurt F. Kipfmueller, Stanley G. Kitchen, Keith Lombardo, Donald McKenzie, Andrew G. Merschel, Kerry L. Metlen, Jesse Minor, Christopher D. O'Connor, Laura Platt, William J. Platt, Thomas Saladyga, Amanda B. Stan, Scott Stephens, Colleen Sutheimer, Ramzi Touchan, Peter J. Weisberg. 2022. The North American tree-ring fire-scar network. ECOSPHERE. 13(7):e4159. https://doi.org/10.1002/ecs2.4159
Pennock, CA; Bruckerhoff, LA; Gido, KB; Barkalow, AL; Breen, MJ; Budy, P; Macfarlane, WW; Propst, DL. 2022. Failure to achieve recommended environmental flows coincides with declining fish populations: Long-term trends in regulated and unregulated rivers. FRESHWATER BIOLOGY. 67(9): 1631-1643. https://doi.org/10.1111/fwb.13966
Price, JN; Sitters, J; Ohlert, T; Tognetti, PM; Brown, CS; Seabloom, EW; Borer, ET; Prober, SM; Bakker, ES; MacDougall, AS; Yahdjian, L; Gruner, DS; Venterink, HO; Barrio, IC; Graff, P; Bagchi, S; Arnillas, CA; Bakker, JD; Blumenthal, DM; Boughton, EH ; Brudvig, LA; Bugalho, MN; Cadotte, MW; Caldeira, MC; Dickman, CR; Donohue, I; Gregory, S; Hautier, Y; Jonsdottir, IS; Lannes, LS; McCulley, RL; Moore, JL; Power, SA; Risch, AC; Schutz, M; Standish, R; Stevens, CJ; Veen, GF; Virtanen, R; Wardle, GM. 2022. Evolutionary history of grazing and resources determine herbivore exclusion effects on plant diversity. NATURE ECOLOGY & EVOLUTION, https://doi.org/10.1038/s41559-022-01809-9
Smith MD, Sally E Koerner, Meghan L Avolio, Kimberly J Komatsu, Stephanie Eby, Elisabeth J Forrestel, Scott L Collins, Kevin R Wilcox, Rodrigo Ahumada, John W Morgan, Gabriel Oliva, Gastón R Oñatibia, Gerhard E Overbeck, Guadalupe Peter, Emiliano Quiroga, Mahesh Sankaran, Jianshuang Wu, Laura Yahdjian, Qiang Yu. 2022. Richness, not evenness, varies across water availability gradients in grassy biomes on five continents. OECOLOGIA, 199(3):649-659. https://doi.org/10.1007/s00442-022-05208-6
Spencer, JA; Shutt, DP; Moser, SK; Clegg, H; Wearing, HJ; Mukundan, H; Manore, CA. 2022. Distinguishing viruses responsible for influenza-like illness. JOURNAL OF THEORETICAL BIOLOGY, 545:111145. https://doi.org/10.1016/j.jtbi.2022.111145
For a full list of our department's publications, visit our Zotero Library
Please send any additions or corrections to jennafonta@unm.edu.