This month in publications...
News
Posted: May 31, 2022 - 12:00am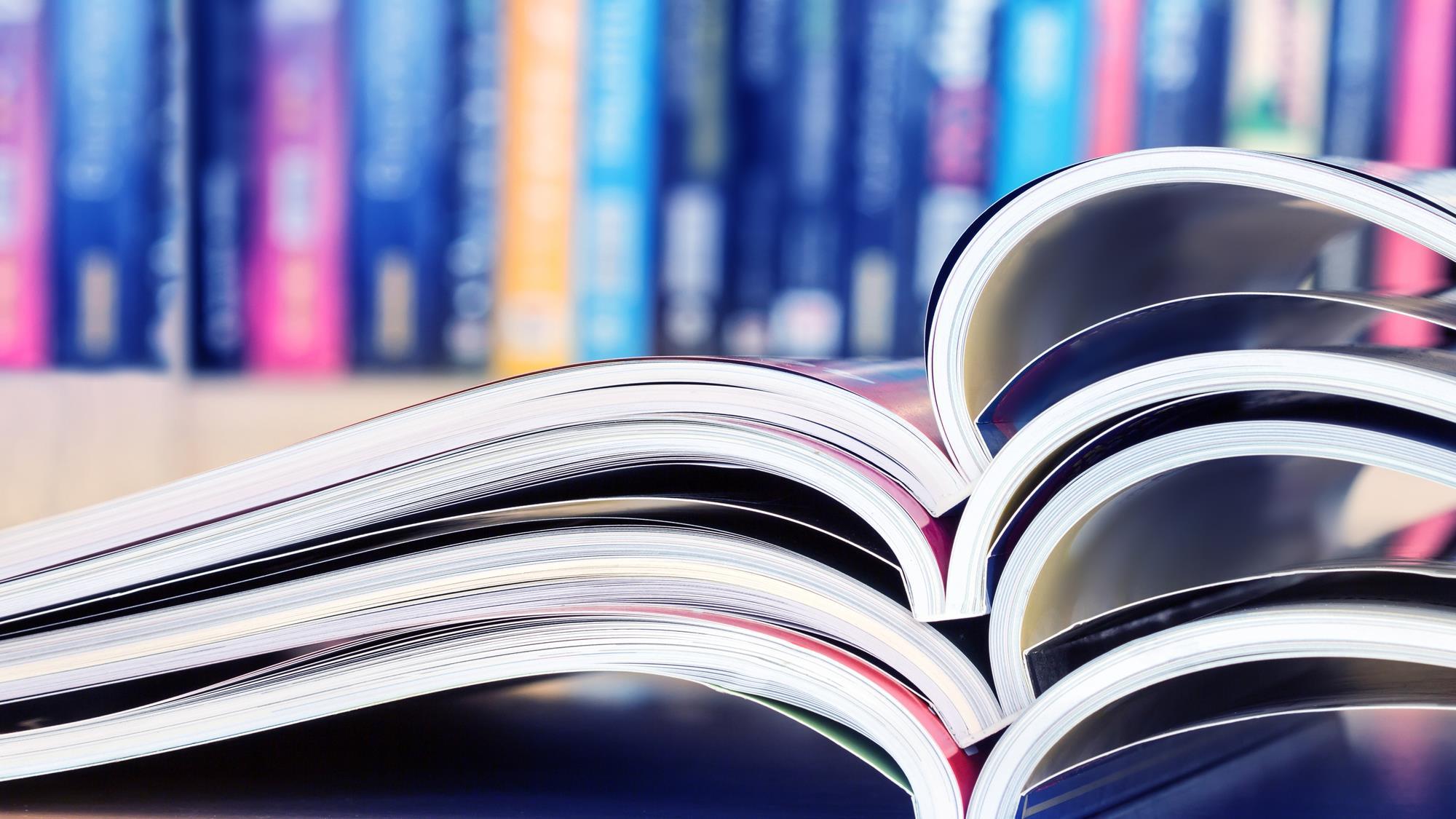 Here are some of the publications from the past month that are authored by UNM Biology's faculty, staff, and students:
Alnaqeb H, Stephen E. Greiman, Kurt J. Vandegrift, Mariel L. Campbell, Shawn Meagher & F. Agustín Jiménez (2022) A molecular reconstruction of holarctic Heligmosomidae reveals a new species of Heligmosomoides (Nematoda: Heligmosomidae) in Peromyscus maniculatus (Neotominae) from Canada, Systematics and Biodiversity, 20:1, 1-19,  https://doi.org/10.1080/14772000.2022.2046199 
Alnaqeb, H., Galbreath, K., Koehler, A., Campbell, M., & Jiménez, F. (2022). Citellinema (Nematoda: Heligmosomidae) from North America with descriptions of two new species from the red squirrel Tamiasciurus hudsonicus and one from the Canadian Woodchuck, Marmota monax. Parasitology, 1-51. https://doi.org/10.1017/S0031182022000737 
Boeger, WA; Brooks, DR; Trivellone, V; Agosta, SJ; Hoberg, EP. 2022. Ecological super-spreaders drive host-range oscillations: Omicron and risk space for emerging infectious disease. Transboundary And Emerging Diseases. https://doi.org/10.1111/tbed.14557 
Cowles, SA; Witt, CC ; Bonaccorso, E; Grewe, F; Uy, JAC. 2022. Early stages of speciation with gene flow in the Amazilia Hummingbird (Amazilis amazilia) subspecies complex of Western South America. ECOLOGY AND EVOLUTION, 12(5): e8895. https://doi.org/10.1002/ece3.8895 
D'Evelyn, SM; Jung, J; Alvarado, E; Baumgartner, J; Caligiuri, P; Hagmann, RK; Henderson, SB; Hessburg, PF; Hopkins, S; Kasner, EJ; Krawchuk, MA; Krenz, JE; Lydersen, JM; Marlier, ME; Masuda, YJ; Metlen, K; Mittelstaedt, G; Prichard, SJ; Schollaert, CL; Smith, EB; Stevens, JT; Tessum, CW; Reeb-Whitaker, C; Wilkins, JL; Wolff, NH; Wood, LM; Haugo, RD; Spector, JT. 2022. Wildfire, Smoke Exposure, Human Health, and Environmental Justice Need to be Integrated into Forest Restoration and Management. CURRENT ENVIRONMENTAL HEALTH REPORTS. https://doi.org/10.1007/s40572-022-00355-7 
Fernandes, V.M.C., Rudgers, J.A., Collins, S.L. and Garcia-Pichel, F. (2022), Rainfall pulse regime drives biomass and community composition in biological soil crusts. Ecology, e3744. https://doi.org/10.1002/ecy.3744 
Linley, GD; Jolly, CJ; Doherty, TS; Geary, WL; Armenteras, D; Belcher, CM; Bird, RB; Duane, A; Fletcher, MS; Giorgis, MA; Haslem, A; Jones, GM; Kelly, LT; Lee, CKF; Nolan, RH; Parr, CL; Pausas, JG; Price, JN; Regos, A; Ritchie, EG; Ruffault, J; Williamson, GJ; Wu, QH; Nimmo, DG. 2022. What do you mean, 'megafire'?. GLOBAL ECOLOGY AND BIOGEOGRAPHY. https://doi.org/10.1111/geb.13499 
Lo NC, Fernando Schemelzer Moraes Bezerra, Daniel G Colley, Fiona M Fleming, Mamoun Homeida, Narcis Kabatereine, Fatma M Kabole, Charles H King, Margaret A Mafe, Nicholas Midzi, Francisca Mutapi, Joseph R Mwanga, Reda M R Ramzy, Fadjar Satrija, J Russell Stothard, Mamadou Souncalo Traoré, Joanne P Webster, Jürg Utzinger, Xiao-Nong Zhou, Anthony Danso-Appiah, Paolo Eusebi, Eric S Loker, Charles O Obonyo, Reginald Quansah, Song Liang, Michel Vaillant, M Hassan Murad, Paul Hagan, Amadou Garba. 2022. Review of 2022 WHO guidelines on the control and elimination of schistosomiasis. The Lancet Infectious Diseases, https://doi.org/10.1016/S1473-3099(22)00221-3. 
Loker, Eric S., Randall J. DeJong, and Sara V. Brant. 2022. "Scratching the Itch: Updated Perspectives on the Schistosomes Responsible for Swimmer's Itch around the World" Pathogens 11, no. 5: 587. https://doi.org/10.3390/pathogens11050587 
Manlick, P.J. and Newsome, S.D. (2022), Stable isotope fingerprinting traces essential amino acid assimilation and multichannel feeding in a vertebrate consumer. Methods Ecol Evol. https://doi.org/10.1111/2041-210X.13903 
Menking KM, Rebecca J. Bixby, Savannah M. Cutler. 2022. Diatom evidence for a groundwater divide that limited the extent of Lake Estancia, New Mexico, USA, highstands during the Last Glacial Maximum. GSA Bulletin. https://doi.org/10.1130/B36283.1 
Mitchell N, Hoang Luu, Gregory Owens, Loren Rieseberg, Kenneth Whitney. 2022. Hybrid evolution repeats itself across environmental contexts in Texas sunflowers (Helianthus). Methods. 2022(5-13). https://doi.org/10.5683/SP3/1JN3OI 
Qiu T, Robert Andrus, Marie-Claire Aravena, Davide Ascoli, Yves Bergeron, Roberta Berretti, Daniel Berveiller, Michal Bogdziewicz, Thomas Boivin, Raul Bonal, Don C. Bragg, Thomas Caignard, Rafael Calama, J. Julio Camarero, Chia-Hao Chang-Yang, Natalie L. Cleavitt, Benoit Courbaud, Francois Courbet, Thomas Curt, Adrian J. Das, Evangelia Daskalakou, Hendrik Davi, Nicolas Delpierre, Sylvain Delzon, Michael Dietze, Sergio Donoso Calderon, Laurent Dormont, Josep Espelta, Timothy J. Fahey, William Farfan-Rios, Catherine A. Gehring, Gregory S. Gilbert, Georg Gratzer, Cathryn H. Greenberg, Qinfeng Guo, Andrew Hacket-Pain, Arndt Hampe, Qingmin Han, Janneke Hille Ris Lambers, Kazuhiko Hoshizaki, Ines Ibanez, Jill F. Johnstone, Valentin Journé, Daisuke Kabeya, Christopher L. Kilner, Thomas Kitzberger, Johannes M. H. Knops, Richard K. Kobe, Georges Kunstler, Jonathan G. A. Lageard, Jalene M. LaMontagne, Mateusz Ledwon, Francois Lefevre, Theodor Leininger, Jean-Marc Limousin, James A. Lutz, Diana Macias, Eliot J. B. McIntire, Christopher M. Moore, Emily Moran, Renzo Motta, Jonathan A. Myers, Thomas A. Nagel, Kyotaro Noguchi, Jean-Marc Ourcival, Robert Parmenter, Ian S. Pearse, Ignacio M. Perez-Ramos, Lukasz Piechnik, John Poulsen, Renata Poulton-Kamakura, Miranda D. Redmond, Chantal D. Reid, Kyle C. Rodman, Francisco Rodriguez-Sanchez, Javier D. Sanguinetti, C. Lane Scher, William H. Schlesinger, Harald Schmidt Van Marle, Barbara Seget, Shubhi Sharma, Miles Silman, Michael A. Steele, Nathan L. Stephenson, Jacob N. Straub, I-Fang Sun, Samantha Sutton, Jennifer J. Swenson, Margaret Swift, Peter A. Thomas, Maria Uriarte, Giorgio Vacchiano, Thomas T. Veblen, Amy V. Whipple, Thomas G. Whitham, Andreas P. Wion, Boyd Wright, S. Joseph Wright, Kai Zhu, Jess K. Zimmerman, Roman Zlotin, Magdalena Zywiec & James S. Clark. 2022. Limits to reproduction and seed size-number trade-offs that shape forest dominance and future recovery. NATURE COMMUNICATIONS, 13(1): 2381. https://doi.org/10.1038/s41467-022-30037-9 
For a full list of our department's publications, visit our Zotero Library
Please send any additions or corrections to jennafonta@unm.edu.