This month in publications...
News
Posted: May 04, 2022 - 12:00pm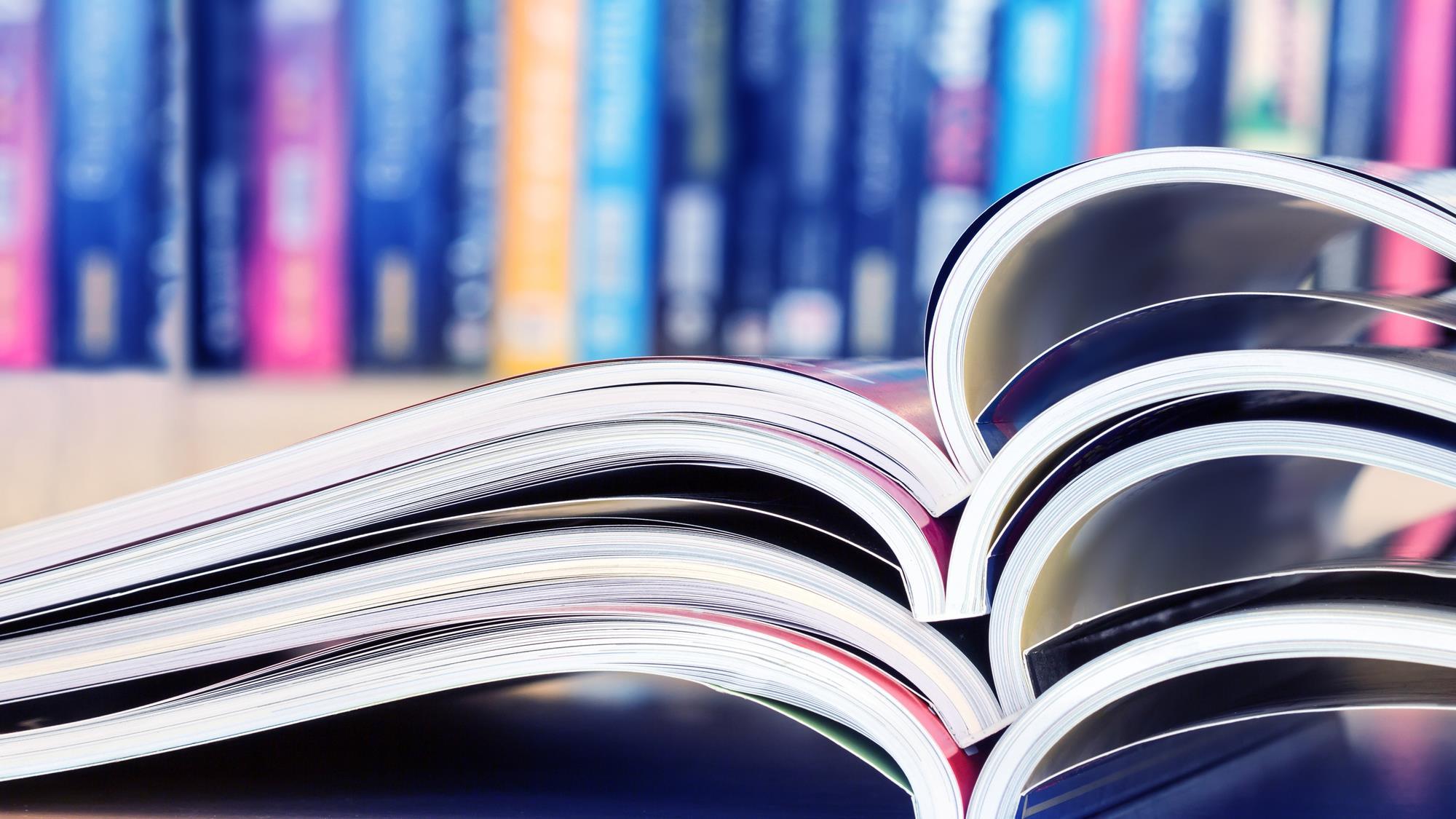 Here are some of the publications from the past month that are authored by UNM Biology's faculty, staff, and students:
Becker, Danielle M; Jessica E Griffin, Cassandra ML Miller (2022). Identifying factors that contribute to positive and negative student experiences at field-based institutions. In: Mcdermott VM; Gee JM; May AR (eds) Women of the Wild: Challenging Gender Disparities in Field Stations and Marine Laboratories. Lexington Books, Washington DC. https://rowman.com/ISBN/9781793629401/Women-of-the-Wild-Challenging-Gender-Disparities-in-Field-Stations-and-Marine-Laboratories 
Dannenberg, Matthew P; Dong Yan, Mallory L Barnes, William K Smith, Miriam R Johnston, Russell L Scott, Joel A Biederman, John F Knowles, Xian Wang, Tomer Duman, Marcy E Litvak, John S Kimball, A Park Williams, Yao Zhang. 2022. Exceptional heat and atmospheric dryness amplified losses of primary production during the 2020 U.S. Southwest hot drought. Global change biology, https://doi.org/10.1111/gcb.16214 
Dombrosky, Jonathan; Thomas F Turner, Alexandra Harris, Emily Lena Jones. 2022. Body size from unconventional specimens: A 3D geometric morphometrics approach to fishes from Ancestral Pueblo Contexts. Journal of Archaeological Science, 142:105600. https://digitalrepository.unm.edu/anth_fsp/6 
Elliott Smith, E. A., Fox, M. D., Fogel, M. L., & Newsome, S. D. (2022). Amino acid δ13C fingerprints of nearshore marine autotrophs are consistent across broad spatiotemporal scales: An intercontinental isotopic dataset and likely biochemical drivers. Functional Ecology, 00, 1– 13. https://doi.org/10.1111/1365-2435.14017 
Gonzalez-Pinzon, Ricardo; David Van Horn, Jancoba Dorley, Vanessa Garayburu, James Stegen. 2022. Physical, resource supply, and biological controls on nutrient processing along the river continuum. Final report DOE-UNM DE-SC0019424, University of New Mexico, Albuquerque NM. https://doi.org/10.2172/1860260 
Jiang, Xiaoben; Van Horn, David J.; Okie, Jordan G.; Buelow, Heather N.; Schwartz, Egbert; Colman, Daniel R.; Feeser, Kelli L.; Takacs-Vesbach, Cristina D. 2022. Limits to the three domains of life: lessons from community assembly along an Antarctic salinity gradient. Extremophiles, 26(1). https://doi.org/10.1007/s00792-022-01262-3 
Johnston, M Andrew; Aaron D Smith, Kojun Kanda, Marcin J Kamiński, Priscila Naverette, Lucio A Sanchez, Rolf L Aalbu, Kelly B Miller, Quentin D Wheeler, Nico M Franz. 2022. Testing the taxonomy of Amphidorini LeConte (Coleoptera: Tenebrionidae): a molecular phylogeny leveraging museum sequencing. Annales Zoologici. 72(1):49-68. https://doi.org/10.3161/00034541ANZ2022.72.1.003 
Journe, Valentin; Andrus, Robert; Aravena, Marie-Claire; Ascoli, Davide; Berretti, Roberta; Berveiller, Daniel; Bogdziewicz, Michal; Boivin, Thomas; Bonal, Raul; Caignard, Thomas; Calama, Rafael; Julio Camarero, Jesus; Chang-Yang, Chia-Hao; Courbaud, Benoit; Courbet, Francois; Curt, Thomas; Das, Adrian J.; Daskalakou, Evangelia; Davi, Hendrik; Delpierre, Nicolas; Delzon, Sylvain; Dietze, Michael; Donoso Calderon, Sergio; Dormont, Laurent; Maria Espelta, Josep; Fahey, Timothy J.; Farfan-Rios, William; Gehring, Catherine A.; Gilbert, Gregory S.; Gratzer, Georg; Greenberg, Cathryn H.; Guo, Qinfeng; Hacket-Pain, Andrew; Hampe, Arndt; Han, Qingmin; Lambers, Janneke Hille Ris; Hoshizaki, Kazuhiko; Ibanez, Ines; Johnstone, Jill F.; Kabeya, Daisuke; Kays, Roland; Kitzberger, Thomas; Knops, Johannes M. H.; Kobe, Richard K.; Kunstler, Georges; Lageard, Jonathan G. A.; LaMontagne, Jalene M.; Leininger, Theodor; Limousin, Jean-Marc; Lutz, James A.; Macias, Diana; McIntire, Eliot J. B.; Moore, Christopher M.; Moran, Emily; Motta, Renzo; Myers, Jonathan A.; Nagel, Thomas A.; Noguchi, Kyotaro; Ourcival, Jean-Marc; Parmenter, Robert; Pearse, Ian S.; Perez-Ramos, Ignacio M.; Piechnik, Lukasz; Poulsen, John; Poulton-Kamakura, Renata; Qiu, Tong; Redmond, Miranda D.; Reid, Chantal D.; Rodman, Kyle C.; Rodriguez-Sanchez, Francisco; Sanguinetti, Javier D.; Scher, C. Lane; Schmidt Van Marle, Harald; Seget, Barbara; Sharma, Shubhi; Silman, Miles; Steele, Michael A.; Stephenson, Nathan L.; Straub, Jacob N.; Swenson, Jennifer J.; Swift, Margaret; Thomas, Peter A.; Uriarte, Maria; Vacchiano, Giorgio; Veblen, Thomas T.; Whipple, Amy, V; Whitham, Thomas G.; Wright, Boyd; Wright, S. Joseph; Zhu, Kai; Zimmerman, Jess K.; Zlotin, Roman; Zywiec, Magdalena; Clark, James S. 2022. Globally, tree fecundity exceeds productivity gradients. Ecology Letters. https://doi.org/10.1111/ele.14012 
Laidemitt, Martina R.; Gleichsner, Alyssa M.; Ingram, Christopher D.; Gay, Steven D.; Reinhart, Elizabeth M.; Mutuku, Martin W.; Oraro, Polycup; Minchella, Dennis J.; Mkoji, Gerald M.; Loker, Eric S.; Steinauer, Michelle L. 2022. Host preference of field-derived Schistosoma mansoni is influenced by snail host compatibility and infection status. Ecosphere, 13(4):e4004. https://doi.org/10.1002/ecs2.4004 
Langley, J. Adam; Grman, Emily; Wilcox, Kevin R.; Avolio, Meghan L.; Komatsu, Kimberly J.; Collins, Scott L.; Koerner, Sally E.; Smith, Melinda D.; Baldwin, Andrew H.; Bowman, William; Chiariello, Nona; Eskelinen, Anu; Harmens, Harry; Hovenden, Mark; Klanderud, Kari; McCulley, Rebecca L.; Onipchenko, Vladimir G.; Robinson, Clare H.; Suding, Katharine N. 2022. Do trade-offs govern plant species' responses to different global change treatments?. Ecology, e3626. https://doi.org/10.1002/ecy.3626 
Marsh, Charles J.; Sica, Yanina V.; Burgin, Connor J.; Dorman, Wendy A.; Anderson, Robert C.; del Toro Mijares, Isabel; Vigneron, Jessica G.; Barve, Vijay; Dombrowik, Victoria L.; Duong, Michelle; Guralnick, Robert; Hart, Julie A.; Maypole, J. Krish; McCall, Kira; Ranipeta, Ajay; Schuerkmann, Anna; Torselli, Michael A.; Lacher, Thomas, Jr.; Mittermeier, Russell A.; Rylands, Anthony B.; Sechrest, Wes; Wilson, Don E.; Abba, Agustin M.; Aguirre, Luis F.; Arroyo-Cabrales, Joaquin; Astua, Diego; Baker, Andrew M.; Braulik, Gill; Braun, Janet K.; Brito, Jorge; Busher, Peter E.; Burneo, Santiago F.; Camacho, M. Alejandra; Cavallini, Paolo; de Almeida Chiquito, Elisandra; Cook, Joseph A.; Cserkesz, Tamas; Csorba, Gabor; Cuellar Soto, Erika; da Cunha Tavares, Valeria; Davenport, Tim R. B.; Demere, Thomas; Denys, Christiane; Dickman, Christopher R.; Eldridge, Mark D. B.; Fernandez-Duque, Eduardo; Francis, Charles M.; Frankham, Greta; Franklin, William L.; Freitas, Thales; Friend, J. Anthony; Gadsby, Elizabeth L.; Garbino, Guilherme S. T.; Gaubert, Philippe; Giannini, Norberto; Giarla, Thomas; Gilchrist, Jason S.; Gongora, Jaime; Goodman, Steven M.; Gursky-Doyen, Sharon; Hacklander, Klaus; Hafner, Mark S.; Hawkins, Melissa; Helgen, Kristofer M.; Heritage, Steven; Hinckley, Arlo; Hintsche, Stefan; Holden, Mary; Holekamp, Kay E.; Honeycutt, Rodney L.; Huffman, Brent A.; Humle, Tatyana; Hutterer, Rainer; Ibanez Ulargui, Carlos; Jackson, Stephen M.; Janecka, Jan; Janecka, Mary; Jenkins, Paula; Juskaitis, Rimvydas; Juste, Javier; Kays, Roland; Kilpatrick, C. William; Kingston, Tigga; Koprowski, John L.; Krystufek, Boris; Lavery, Tyrone; Lee, Thomas E., Jr.; Leite, Yuri L. R.; Novaes, Roberto Leonan M.; Lim, Burton K.; Lissovsky, Andrey; Lopez-Antonanzas, Raquel; Lopez-Baucells, Adria; MacLeod, Colin D.; Maisels, Fiona G.; Mares, Michael A.; Marsh, Helene; Mattioli, Stefano; Meijaard, Erik; Monadjem, Ara; Morton, F. Blake; Musser, Grace; Nadler, Tilo; Norris, Ryan W.; Ojeda, Agustina; Ordonez-Garza, Nicte; Pardinas, Ulyses F. J.; Patterson, Bruce D.; Pavan, Ana; Pennay, Michael; Pereira, Calebe; Prado, Joyce; Queiroz, Helder L.; Richardson, Matthew; Riley, Erin P.; Rossiter, Stephen J.; Rubenstein, Daniel I.; Ruelas, Dennisse; Salazar-Bravo, Jorge; Schai-Braun, Stephanie; Schank, Cody J.; Schwitzer, Christoph; Sheeran, Lori K.; Shekelle, Myron; Shenbrot, Georgy; Soisook, Pipat; Solari, Sergio; Southgate, Richard; Superina, Mariella; Taber, Andrew B.; Talebi, Mauricio; Taylor, Peter; Vu Dinh, Thong; Ting, Nelson; Tirira, Diego G.; Tsang, Susan; Turvey, Samuel T.; Valdez, Raul; Van Cakenberghe, Victor; Veron, Geraldine; Wallis, Janette; Wells, Rod; Whittaker, Danielle; Williamson, Elizabeth A.; Wittemyer, George; Woinarski, John; Zinner, Dietmar; Upham, Nathan S.; Jetz, Walter. 2022. Expert range maps of global mammal distributions harmonised to three taxonomic authorities. Journal of Biogeography, 49(5):979-992. https://doi.org/10.1111/jbi.14330 
McIntire, Cameron D.; Cunliffe, Andrew M.; Boschetti, Fabio; Litvak, Marcy E. 2022. Allometric Relationships for Predicting Aboveground Biomass, Sapwood, and Leaf Area of Two-Needle Pinon Pine (Pinus edulis) Amid Open-Grown Conditions in Central New Mexico. Forest Science, 68(2):152-161. https://doi.org/10.1093/forsci/fxac001 
Novaes, Roberto Leonan M.; Claudio, Vinicius C.; Carrion-Bonilla, Carlos; Abreu, Edson F.; Wilson, Don E.; Maldonado, Jesus E.; Weksler, Marcelo. 2022. Variation in the Myotis keaysi complex (Chiroptera, Vespertilionidae), with description of a new species from Ecuador (Dec, 10.1093/jmammal/gyab139, 2021). Journal of Mammology, 103(2):481-481. https://doi.org/10.1093/jmammal/gyac001 
Novick, Kimberly A.; Metzger, Stefan; Anderegg, William R. L.; Barnes, Mallory; Cala, Daniela S.; Guan, Kaiyu; Hemes, Kyle S.; Hollinger, David Y.; Kumar, Jitendra; Litvak, Marcy; Lombardozzi, Danica; Normile, Caroline P.; Oikawa, Patty; Runkle, Benjamin R. K.; Torn, Margaret; Wiesner, Susanne. 2022. Informing Nature-based Climate Solutions for the United States with the best-available science. Global Change Biology. https://doi.org/10.1111/gcb.16156 
Pilger, Tyler Jess; Keith B Gido, David L Propst, James E Whitney, Thomas F Turner. 2022. Demography predicts genetic effective size in a desert stream fish community. The American Naturalist. https://doi.org/10.1086/720208 
Poo, Sinlan; Steven M Whitfield, Alexander Shepack, Gregory J Watkins-Colwell, Gil Nelson, Jillian Goodwin, Allison Bogisich, Patricia L R Brennan, Jennifer D'Agostino, Michelle S Koo, Joseph R Mendelson, III, Rebecca Snyder, Sandra Wilson, Gary P Aronsen, Andrew C Bentley, David C Blackburn, Matthew R Borths, Mariel L Campbell, Dalia A Conde, Joseph A Cook, Juan D Daza, Daniel P Dembiec, Jonathan L Dunnum, Catherine M Early, Adam W Ferguson, Amanda Greene, Robert Guralnick, Courtney Janney, Debbie Johnson, Felicia Knightly, Stephane Poulin, Luiz Rocha, Pamela S Soltis, Barbara Thiers, Prosanta Chakrabarty. 2022. Bridging the Research Gap between Live Collections in Zoos and Preserved Collections in Natural History Museums, BioScience, biab022, https://doi.org/10.1093/biosci/biac022 
Romero-Jimenez, Maria-Jose; Rudgers, Jennifer A.; Jumpponen, Ari; Herrera, Jose; Hutchinson, Miriam; Kuske, Cheryl; Dunbar, John; Knapp, Daniel G.; Kovacs, Gabor M.; Porras-Alfaro, Andrea. 2022. Darksidea phi, sp. nov., a dark septate root-associated fungus in foundation grasses in North American Great Plains. Mycologia. https://doi.org/10.1080/00275514.2022.2031780 
Salazar-Hamm, Paris S. Jennifer J Marshall Hathaway, Ara S Winter, Nicole A Caimi, Debbie C Buecher, Ernest W Valdez, Diana E Northup. 2022. Great diversity of KSα sequences from bat-associated microbiota suggest novel sources of uncharacterized natural products. FEMS Microbiomes, xtac012. https://doi.org/10.1093/femsmc/xtac012 
Smith, Felisa. 2022. The road to a larger brain. Science. 376(6588):27-28. https://doi.org/10.1126/science.abo1985 
Solomon, Kelsey Jill; Rebecca J Bixby; Seth J Wenger; Catherine M Pringle. 2022. Have stream diatom assemblages changed a decade after the loss of a foundation riparian tree species in a headwater Appalachian watershed?. Freshwater Science. https://doi.org/10.1086/720136 
Talwar, Brendan S.; Bradley, Darcy; Berry, Christopher; Bond, Mark E.; Bouyoucos, Ian A.; Brooks, Annabelle M. L.; Fields, Candace Y. A.; Gallagher, Austin J.; Guttridge, Tristan L.; Guttridge, Annie E.; Hammerschlag, Neil; Hamilton, Ian; Keller, Bryan A.; Kessel, Steven T.; Matich, Philip; O'Shea, Owen R.; Papastamatiou, Yannis P.; Raguse, Cameron; Schneider, Eric V. C.; Shipley, Oliver N.; Smukall, Matthew J.; Bergmann, Maurits P. M. van Zinnicq; Brooks, Edward J. 2022. Estimated life-history traits and movements of the Caribbean reef shark (Carcharhinus perezi) in The Bahamas based on tag-recapture data. Marine Biology, 169(5). http://doi.org/10.1007/s00227-022-04044-9 
Trushenski, Jesse T.; Monson, Christopher; Casadei, Elisa; Bowker, James D.; Nepper, Sean. 2022. Embryonic Metabolic Rate Does Not Predict Subsequent Growth Performance or Thermal Tolerance of Juvenile Rainbow Trout but May Be Related to Antimicrobial Peptide Expression. North American Journal of Aquaculture. https://doi.org/10.1002/naaq.10245 
Zald, Harold S. J.; Callahan, Chance C.; Hurteau, Matthew D.; Goodwin, Marissa J.; North, Malcolm P. 2022. Tree growth responses to extreme drought after mechanical thinning and prescribed fire in a Sierra Nevada mixed-conifer forest, USA. Forest Ecology and Management, 510. https://doi.org/10.1016/j.foreco.2022.120107 
Zhang, Si-Ming.; Bu, Lijing; Lu, Lijun; Babbit, Caitlin; Adema, Coen M.; Loker, Eric S. 2022. Comparative mitogenomics of freshwater snails of the genus Bulinus, obligatory vectors of Schistosoma haematobium, causative agent of human urogenital schistosomiasis. Sci Rep, 12, 5357 (2022). https://doi.org/10.1038/s41598-022-09305-7 
For a full list of our department's publications, visit our Zotero Library
Please send any additions or corrections to 
Jenna Fonta
.