Black History Month Events on campus and in the community
News
Posted: Feb 02, 2022 - 12:00pm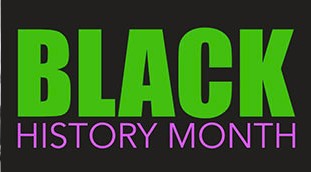 Here are some local and national events celebrating Black History Month. Please take some time this month to engage and reflect on the Black experience in our country. These links were curated by the UNM Anthropology Department (link below).  
UNM/Albuquerque Events
February 9, 2022 12-1:30 PM MST UNM Division for Equity and Inclusion Diversity Dialogue webinar featuring Dismantling Constructs of Whiteness in Higher Education: Narratives of Resistance from the Academy   Register in advance
February 24, 2022 4:00-6:00 PM via Zoom The Spectrum of Blackness-Diversity within the Black Community Learning Session, CABQ OEI Culture Change Initiative, RSVP
UNM African American Student Services (AASS)-sponsored Black History Month Events
Exhibit: Facing the Rising Sun: The Journey of African American Homesteaders in New Mexico, Vision, Belief, and Sovereign Ownership, Albuquerque Museum
Black History Month information and events from UNM Anthropology Department
Movies in honor of Black History Month at Guild Cinema
National/Virtual Events
January through March, 2022 90 Days of Nonviolence Webinar Series: A Pledge to Commit to the Six Principles of Non-Violence against the Triple Evils of Poverty, Racism and Militarism The community is invited to participate in a series of virtual educational webinars and town halls facilitated by City employees and by community members. 
February 1-28, 2022 (Multiple Events-Virtual) Black History Month: A Celebration of Honest Expression
February 2 through 23, 2022 (4 Part Virtual Series) Homage to the Black South: Art and Culture Appreciation Series
February 4, 2022 6:30 PM Virtual Black Joy is Unbreakable: An Evening in Community
February 5, 2022 Virtual Segregated History Register in advance
February 5, 2022 Virtual  Researching Family History Orientation with Linda Chrichlow White and Kimmie Ramnine
February 12, 2022 10 AM NAACP DeKalb "Virtual" Black History Month Program: Know Your History Register in advance
February 17, 2022 Virtual Black History Month: History and the Legacy of the Freedom House
February 17, 2022 6:00 PM via Zoom Mutual Survival: Black-Jewish Relations in the 21st Century
February 18 5:30-7:30 PM Virtual 8th Annual Black History Month Lecture "She Took Justice: The Black Woman, Law, and Power" with Gloria J. Browne-Marshall Register in advance
Art/Museum Collections
Visit the National Museum of African American History and Culture

Eight Online Exhibits to See Right Now on Black History, Racism and Protest

Philadelphia Museum of Art, African American Art (online exhibition)

Google Arts and Culture: Black History Month Collection (online exhibition)

Contemporary Art Gallery Online: Celebrating Black History Month (online exhibition)

The National Portrait Gallery Collection: Portraits of African Americans (online exhibition)