This month in publications...
News
Posted: Jan 26, 2022 - 12:00pm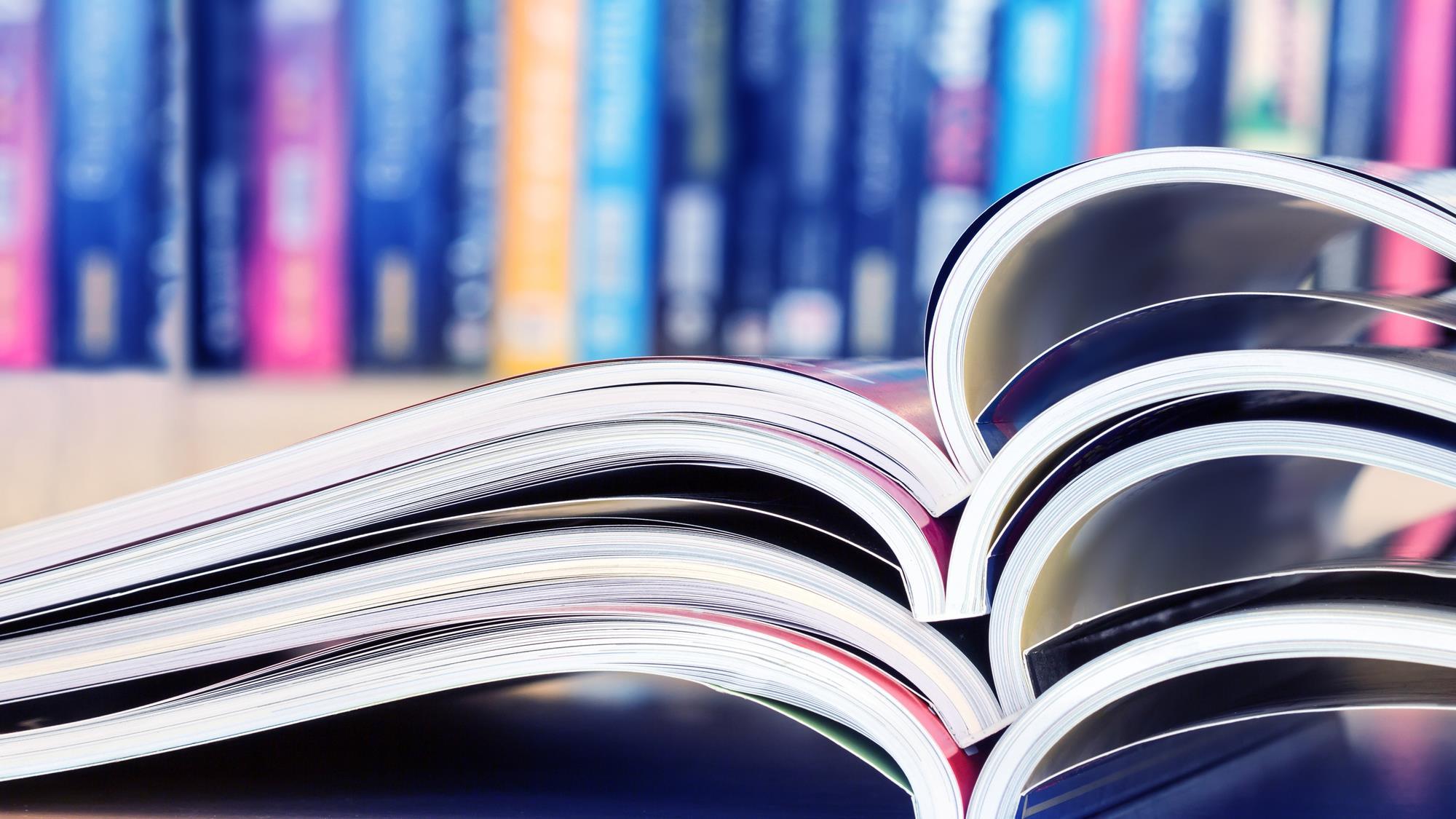 Here are some of the publications from the past month that are authored by UNM Biology's faculty, staff, and students:
Brady SS, RG Moyle, L Joseph, MJ Andersen. 2021. Systematics and biogeography of the whistlers (Aves: Pachycephalidae) inferred from ultraconserved elements and ancestral area reconstruction. Molecular Phylogenetics and Evolution, 107379. https://doi.org/10.1016/j.ympev.2021.107379 
Carroll, O; Batzer, E; Bharath, S; Borer, ET; Campana, S; Esch, E; Hautier, Y; Ohlert, T; Seabloom, EW; Adler, PB; Bakker, JD; Biederman, L; Bugalho, MN; Caldeira, M; Chen, QQ; Davies, KF; Fay, PA; Knops, JMH; Komatsu, K; Martina, JP; McCann, KS; Moore, JL; Morgan, JW; Muraina, TO; Osborne, B; Risch, AC; Stevens, C; Wilfahrt, PA; Yahdjian, L; MacDougall, AS. 2022. Nutrient identity modifies the destabilising effects of eutrophication in grasslands. ECOLOGY LETTERS. https://doi.org/10.1111/ele.13946 
Cook, Kel; Sharma, Jyotsna; Taylor, Andrew D; Herriott, Ian Charold; Taylor, D Lee. 2022. Epiphytic fungal communities vary by substrate type and at sub-meter spatial scales. Molecular ecology. https://doi.org/10.1111/mec.16358 
DeRaad, DA; Manthey, JD ; Ostrow, EN ; DeCicco, LH; Andersen, MJ; Hosner, PA; Shult, HT; Joseph, L; Dumbacher, JP; Moyle, RG. 2022. Population connectivity across a highly fragmented distribution: Phylogeography of the Chalcophaps doves. MOLECULAR PHYLOGENETICS AND EVOLUTION, 166: 107333. https://doi.org/10.1016/j.ympev.2021.107333 
Dornburg A, Tatsuya Ota, Michael F Criscitiello, Irene Salinas, J Oriol Sunyer, Susana Magadán, Pierre Boudinot, Zhen Xu, Martin F Flajnik, Amy Singer, Francisco Gambón-Deza, John D Hansen, Jeffrey A Yoder. 2021. From IgZ to IgT: A Call for a Common Nomenclature for Immunoglobulin Heavy Chain Genes of Ray-Finned Fish. Zebrafish 18(6):343-345. https://doi.org/10.1089/zeb.2021.0071 
Duncan TR, M Werner-Washburne, DE Northup. 2021. DIVERSITY OF SIDEROPHORE-PRODUCING BACTERIAL CULTURES FROM CARLSBAD CAVERNS NATIONAL PARK CAVES, CARLSBAD, NEW MEXICO. Journal of Cave & Karst Studies, 83(1). https://doi.org/10.4311/2019ES0118 
Guo, J; Richards, CL; Holsinger, KE; Fox, GA; Zhang, Z; Zhou, C. 2021. Genetic structure in patchy populations of a candidate foundation plant: a case study of Leymus chinensis using genetic and clonal diversity. AMERICAN JOURNAL OF BOTANY, 108(12): 2371-2387. https://doi.org/10.1002/ajb2.1771 
Hathaway JJM, DP Moser, JG Blank, DE Northup. 2021. A Comparison of Primers in 16S rRNA Gene Surveys of Bacteria and Archaea from Volcanic Caves. GeomicrobiologyJournal, 38(9):741-754. https://doi.org/10.1080/01490451.2021.1943727 
Hedberg, C. P., Lyons S. K., Smith F. A. (2021). The hidden legacy of megafaunal extinction: Loss of functional diversity and resilience over the Late Quaternary at Hall's Cave. Global Ecology and Biogeography, 00, 1–14. https://doi.org/10.1111/geb.13428
Jones DS, DE Northup. 2021. Cave Decorating with Microbes: Geomicrobiology of Caves. Elements: An International Magazine of Mineralogy, Geochemistry, andPetrology, 17(2): 107-112. https://doi.org/10.2138/gselements.17.2.107 
Korbin J, J Dunnum, J Cook. 2021. X-Ray CT Scans-Rodents 3. Sandia Report, Sandia National Laboratories, Albuquerque, NM and Livermore, CA.
Khoshravesh, Roxana; Hoffmann, Natalie; Hanson, David T. 2022. Leaf Microscopy Applications in Photosynthesis Research: Identifying the Gaps. Journal of Experimental Botany. https://doi.org/10.1093/jxb/erab548 
Le, Anh-Dung; Wearing, Helen J; Li, Dingsheng. 2022. Streamlining physiologically-based pharmacokinetic model design for intravenous injection delivery of nanoparticle drugs. CPT: pharmacometrics & systems pharmacology. https://doi.org/10.1002/psp4.12762 
Lu L, L Bu, SM Zhang, SK Buddenborg, ES Loker. 2022. An overview of transcriptional responses of schistosome-susceptible (M line) or -resistant (BS-90) Biomphalaria glabrata exposed or not to Schistosoma mansoni infection. Frontiers in Immunology, 12:805882
Ma, J; Casadei, E; Bruce, TJ; Sepahi, A; Cain, KD; Salinas, I. 2022. Long-term efficacy of nasal vaccination against enteric red mouth (ERM) disease and infectious hematopoietic necrosis (IHN) in juvenile rainbow trout (Oncorhynchus mykiss). VACCINE, 40(2): 229-238. https://doi.org/10.1016/j.vaccine.2021.11.077 
McLean, Bryan S; Bell, Kayce C; Cook, Joseph A. 2022. SNP-based Phylogenomic Inference in Holarctic Ground Squirrels (Urocitellus). Molecular phylogenetics and evolution, 107396. https://doi.org/10.1016/j.ympev.2022.107396 
Osborne MJ, JL Hatt, EI Gilbert, SR Davenport. 2021. Still time for action: genetic conservation of imperiled South Canadian River fishes, Arkansas River Shiner (Notropis girardi), Peppered Chub (Macrhybopsis tetranema) and Plains Minnow (Hybognathus placitus). Conservation Genetics, 22: 927–945. https://doi.org/10.1007/s10592-021-01374-x 
Park CJ, NA Caimi, DC Buecher, EW Valdez, DE Northup, CP Andam. 2021. Unexpected genomic, biosynthetic and species diversity of Streptomyces bacteria from bats in Arizona and New Mexico, USA. BMC Genomics, 22(1):1-11. https://doi.org/10.1186/s12864-021-07546-w
Peltier, Drew M P; Guo, Jessica; Nguyen, Phiyen; Bangs, Michael; Wilson, Michelle; Samuels-Crow, Kimberly; Yocom, Larissa L; Liu, Yao; Fell, Michael K; Shaw, John D; Auty, David; Schwalm, Christopher; Anderegg, William R L; Koch, George W; Litvak, Marcy E; Ogle, Kiona. 2022. Temperature memory and non-structural carbohydrates mediate legacies of a hot drought in trees across the southwestern USA. Tree Physiology, 42(1): 71-85. https://doi.org/10.1093/treephys/tpab091 
Pujolar, JM; Blom, MPK; Reeve, AH; Kennedy, JD; Marki,; Korneliussen, TS; Freeman, BG; Sam, K; Linck, E; Haryoko, T; Iova, B; Koane, B; Maiah, G; Paul, L; Irestedt, M; Jonsson, KA. 2022. The formation of avian montane diversity across barriers and along elevational gradients. Nature Communications, 13(1): 268. https://doi.org/10.1038/s41467-021-27858-5 
Read KJH, LA Melim, AS Winter, DE Northup. 2021. BACTERIAL DIVERSITY IN VADOSE CAVE POOLS: EVIDENCE FOR ISOLATED ECOSYSTEMS. Journal of Cave and Karst Studies, 83(4): 163-188. https://doi.org/10.4311/2020MB0120 
Schroeder, Katlin M; Lyons, S Kathleen; Smith, Felisa A. 2022. Response to Comment on "The influence of juvenile dinosaurs on community structure and diversity". Science 375(6578):eabj7383. https://doi.org/10.1126/science.abj7383 
Sharma, Shubhi; Andrus, Robert; Bergeron, Yves; Bogdziewicz, Michal; Bragg, Don C; Brockway, Dale; Cleavitt, Natalie L; Courbaud, Benoit; Das, Adrian J; Dietze, Michael; Fahey, Timothy J; Franklin, Jerry F; Gilbert, Gregory S; Greenberg, Cathryn H; Guo, Qinfeng; Hille Ris Lambers, Janneke; Ibanez, Ines; Johnstone, Jill F; Kilner, Christopher L; Knops, Johannes M H; Koenig, Walter D; Kunstler, Georges; LaMontagne, Jalene M; Macias, Diana; Moran, Emily; Myers, Jonathan A; Parmenter, Robert; Pearse, Ian S; Poulton-Kamakura, Renata; Redmond, Miranda D; Reid, Chantal D; Rodman, Kyle C; Scher, C Lane; Schlesinger, William H; Steele, Michael A; Stephenson, Nathan L; Swenson, Jennifer J; Swift, Margaret; Veblen, Thomas T; Whipple, Amy V; Whitham, Thomas G; Wion, Andreas P; Woodall, Christopher W; Zlotin, Roman; Clark, James S. 2022. North American tree migration paced by climate in the West, lagging in the East. PNAS, 119(3). https://doi.org/10.1073/pnas.2116691118 
Steppan, Scott J; Meyer, Anna A; Barrow, Lisa N; Alhajeri, Bader H; S Y Al-Zaidan, Amani; Gignac, Paul M; Erickson, Gregory M. 2022. Phylogenetics And The Evolution Of Terrestriality In Mudskippers (Gobiidae: Oxudercinae). Molecular phylogenetics and evolution, 107416. https://doi.org/10.1016/j.ympev.2022.107416 
Stoker C, JG Blank, P Boston, L Chou, S DasSarma, J Eigenbrode, N Grefenstette, D Northup, A Schuerger, D Schulze-Makuch, V Stamenković, J Tarnas. 2021. We Should Search for Extant Life on Mars in this Decade. Bulletin of the American Astronomical Society, 53(4):112
Valdez EW, EM Johnson, EW Strach, PA Lewis, WC Briggs, NA Caimi, AS Winter, JJM Hathaway, DE Northup. 2021. Southwestern bats and their external bacteria. Western North American Naturalist, 81(2):207-224
Wang X, JA Biederman, JF Knowles, RL Scott, AJ Turner, Matthew P Dannenberg, Philipp Köhler, Christian Frankenberg, Marcy E Litvak, Gerald N Flerchinger, Beverly E Law, Hyojung Kwon, Sasha C Reed, William J Parton, Greg A Barron-Gafford, William K Smith. 2022. Satellite solar-induced chlorophyll fluorescence and near-infrared reflectance capture complementary aspects of dryland vegetation productivity dynamics. Remote Sensing of Environment 270, 112858. https://doi.org/10.1016/j.rse.2021.112858 
For a full list of our department's publications, visit our Zotero Library
Please send any additions or corrections to jreeger@unm.edu.